Setting a New Standard for Hose Management Solutions.
Hose Reels
Giraffe Tools is at the cutting edge of hose reels for all your garage and garden needs. With effortless retraction and self-storage features, the all-in-one hose reels provide a one-stop solution for maximum convenience and automatic tidiness.
Choose All You Need
Giraffe Tools is at the cutting edge of hose reels for all your garage and garden needs.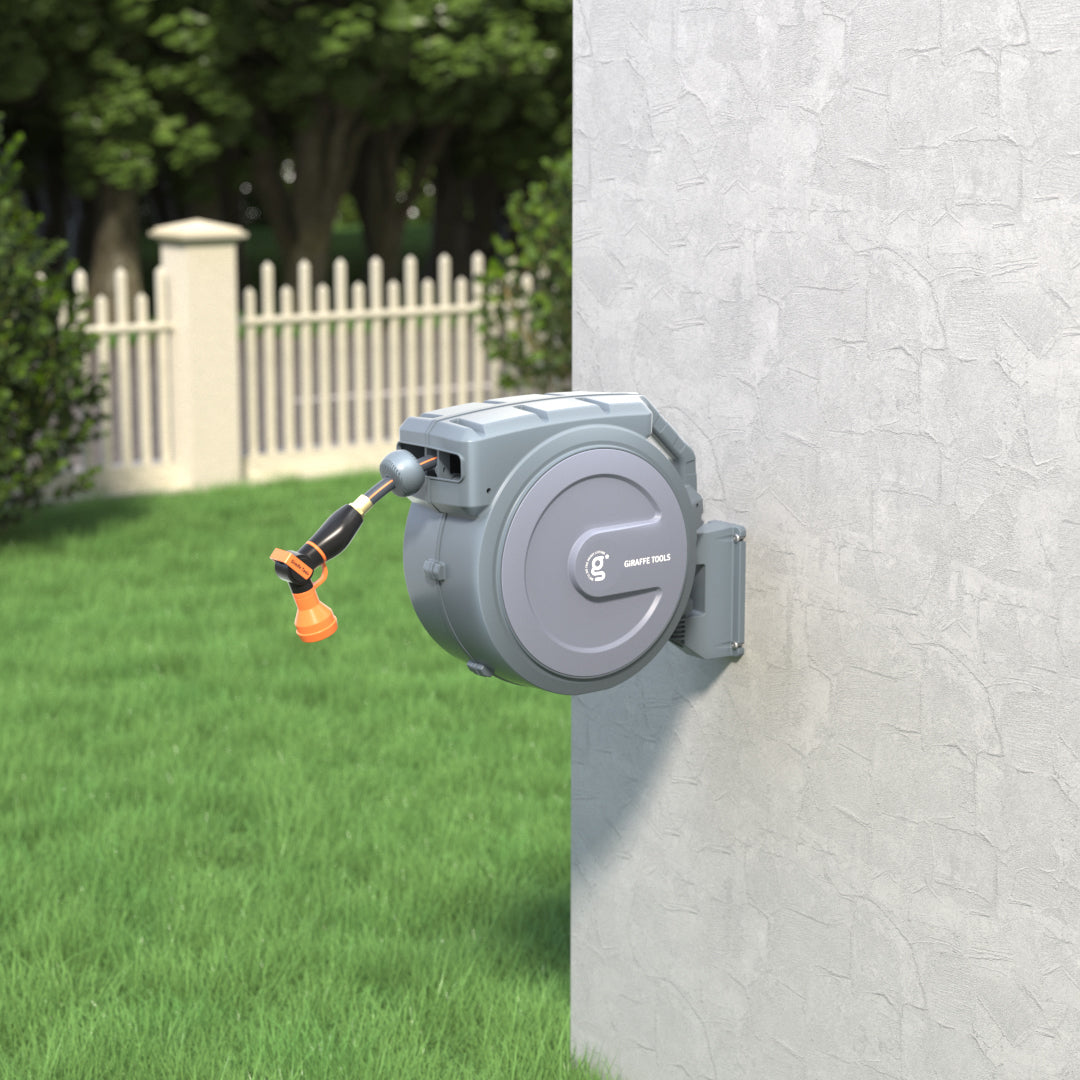 Retractable Garden Hose Reels
Wall-mount retractable hose reels provide you with a one-stop watering service. Gently pull and ready to use, no tangles, get over the mess, and self-storage.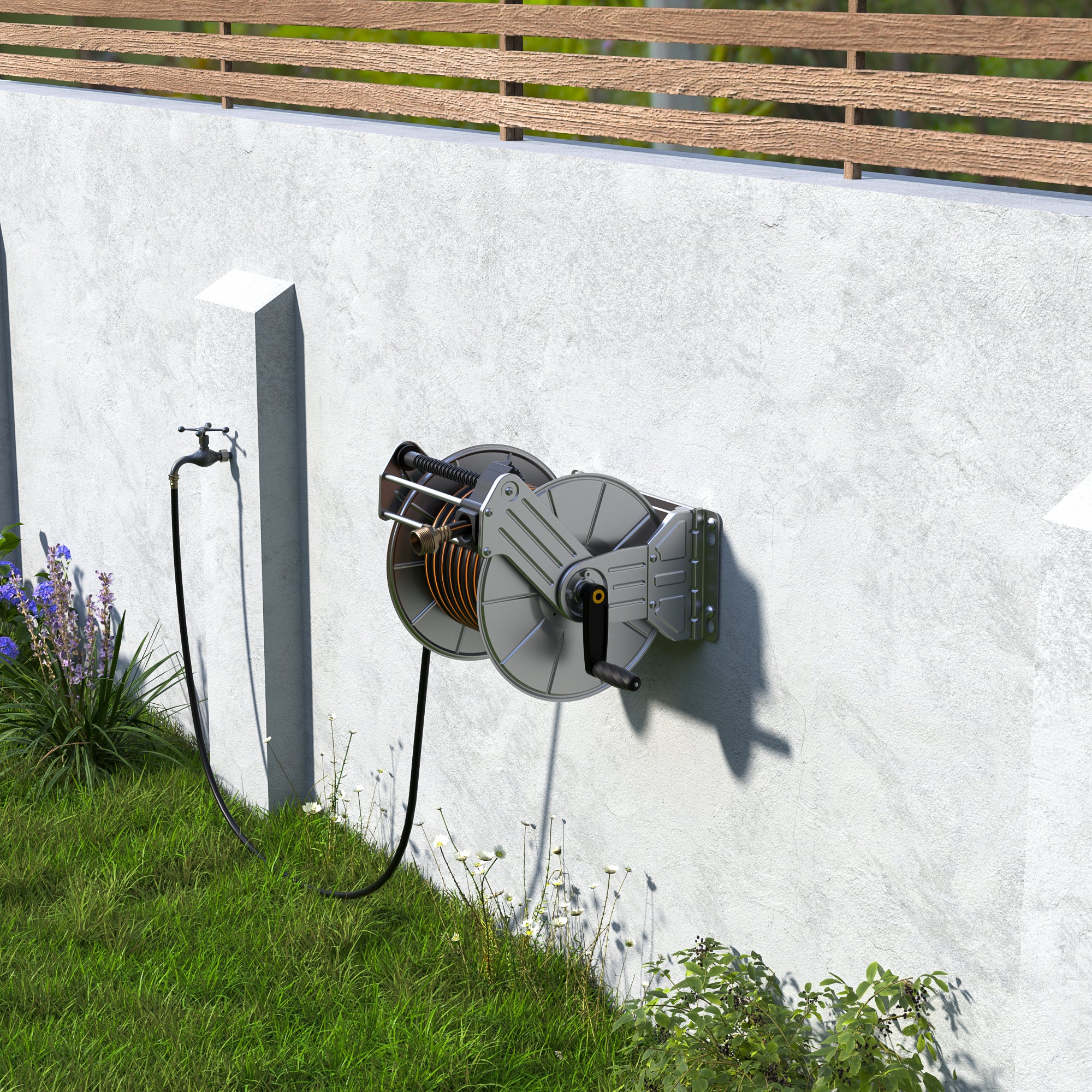 Manual Crank Garden Hose Reels
Manual retractable hose reels with effort-saving crank and large capacity for storing hose. Durable and sturdy, with no rust or leaks.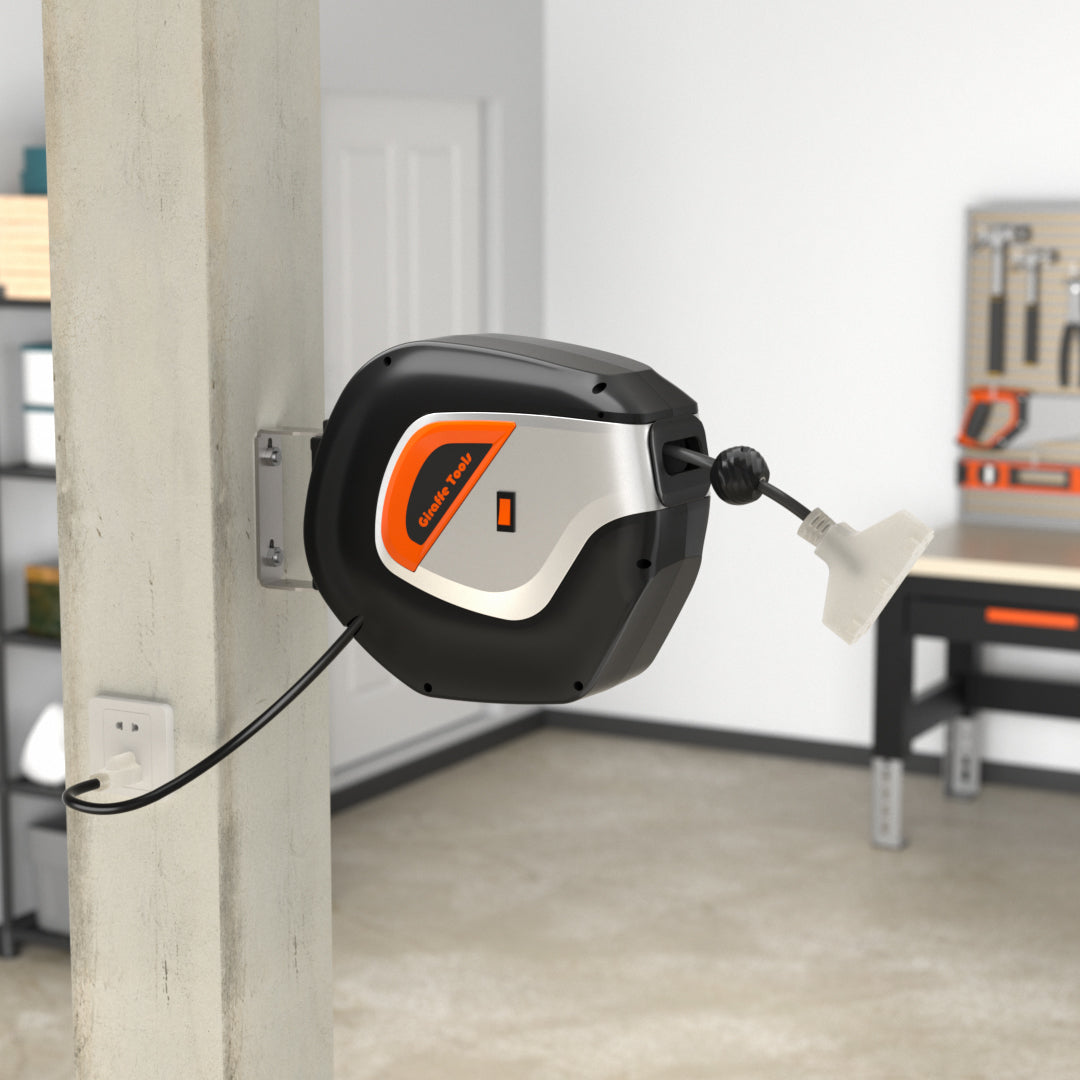 Retractable Extension Cord Reels
The unique cord reels feature kink-free extension reels, safety circuit breakers and 3 power outlets with LEDs. Easy to use in any situation.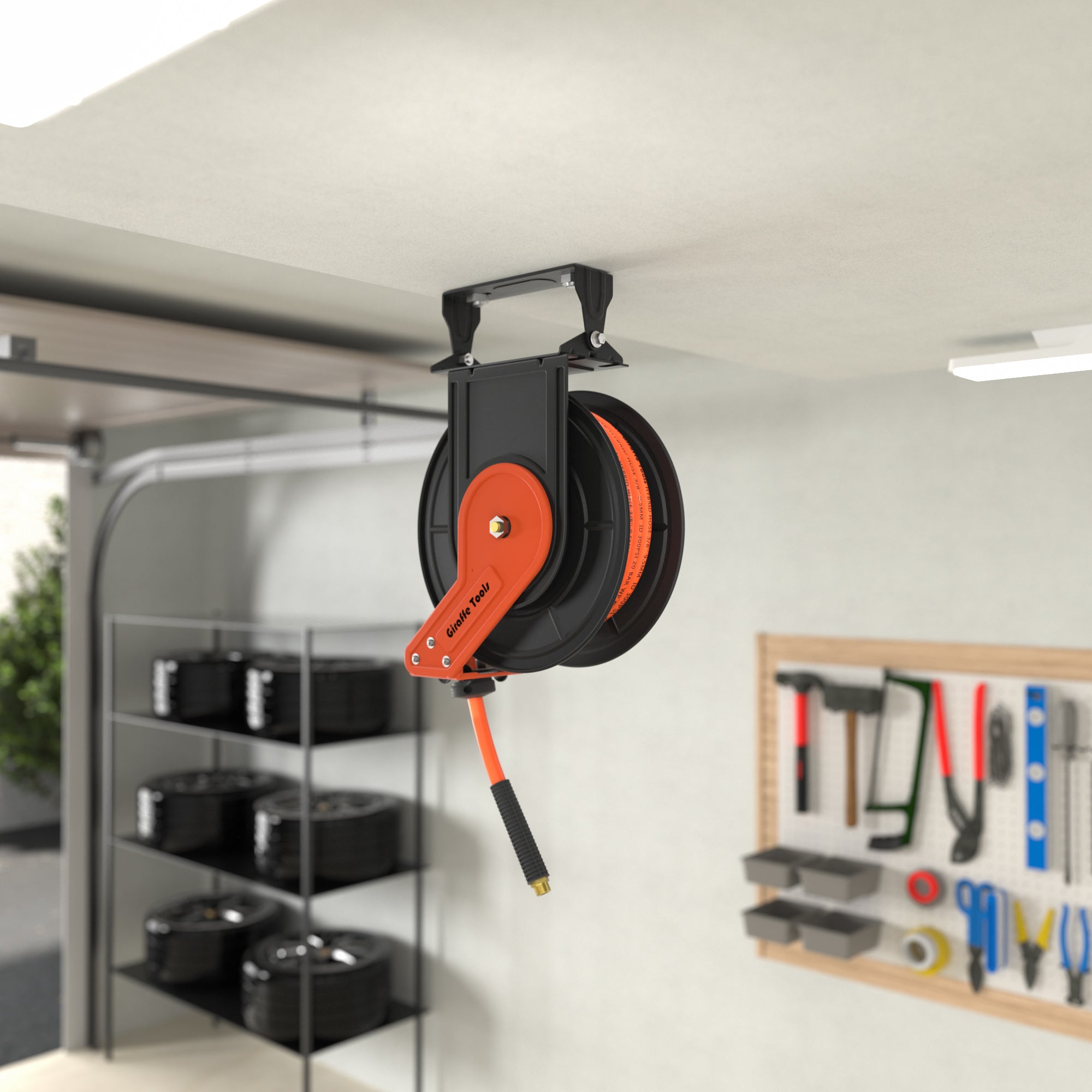 Retractable Air Hose
Reels
Sturdy air hose reels with all-weather flexible hybrid hoses resist pulling and impact forces. Automatically rewind without kinks.
At the cutting edge of hose reels
We specialize in reliable, efficient, and durable retractable hose reels that make your duties easier and more fulfilling to do.
Geckelf wall-mounted design
Assemble the hose reel on the wall with the 180-degree rotation bracket and some screws. Solid 180-degree rotation makes full coverage of your garden possible. The flexible and stable system is very convenient for your use.
DS trigger mechanism
The retracting power of the last meters of the hose is much stronger. To tidy your hose away, simply give it a gentle tug and the automatic retract feature will retract your hose completely.
Self-layering mechanism
It prevents the hose from overlapping when retracting. The hose feeder is ball-bearing, which allows you to come from so many different directions, unlike traditional rollers.
Shift-Lock Mechanism
Toggle lock mode with a gentle pull. You can pull the hose to the length you need and it will automatically lock, preventing the hose from retracting without the kinks and tangles that come with excess length.