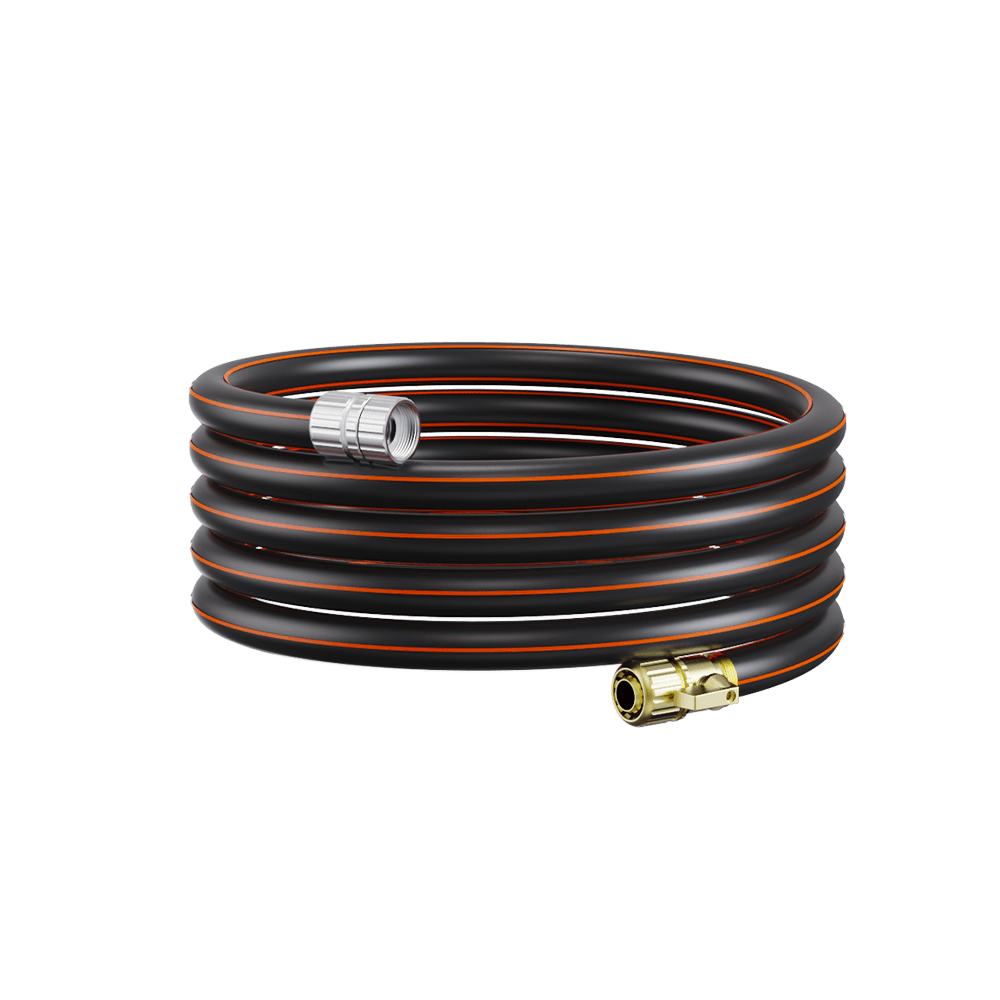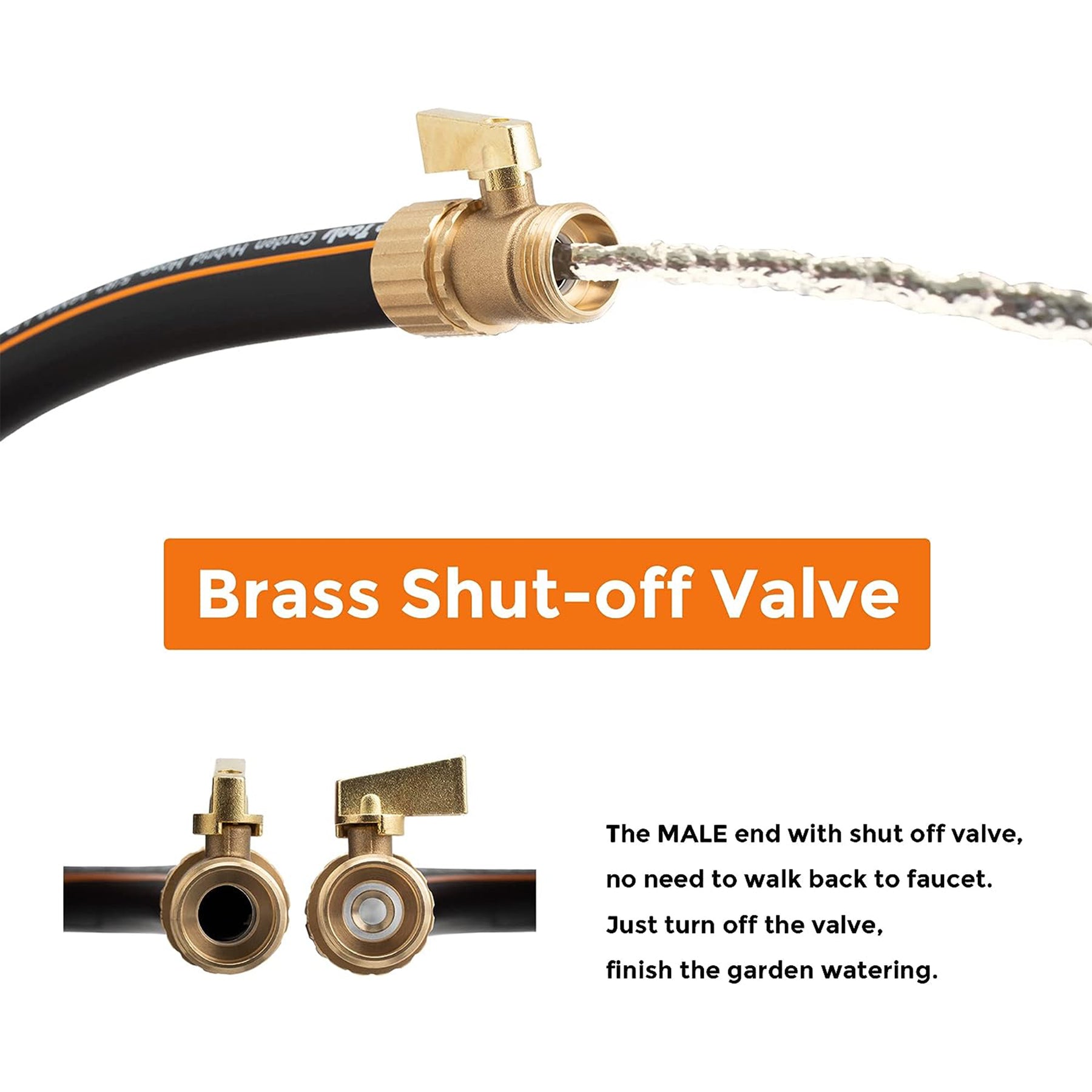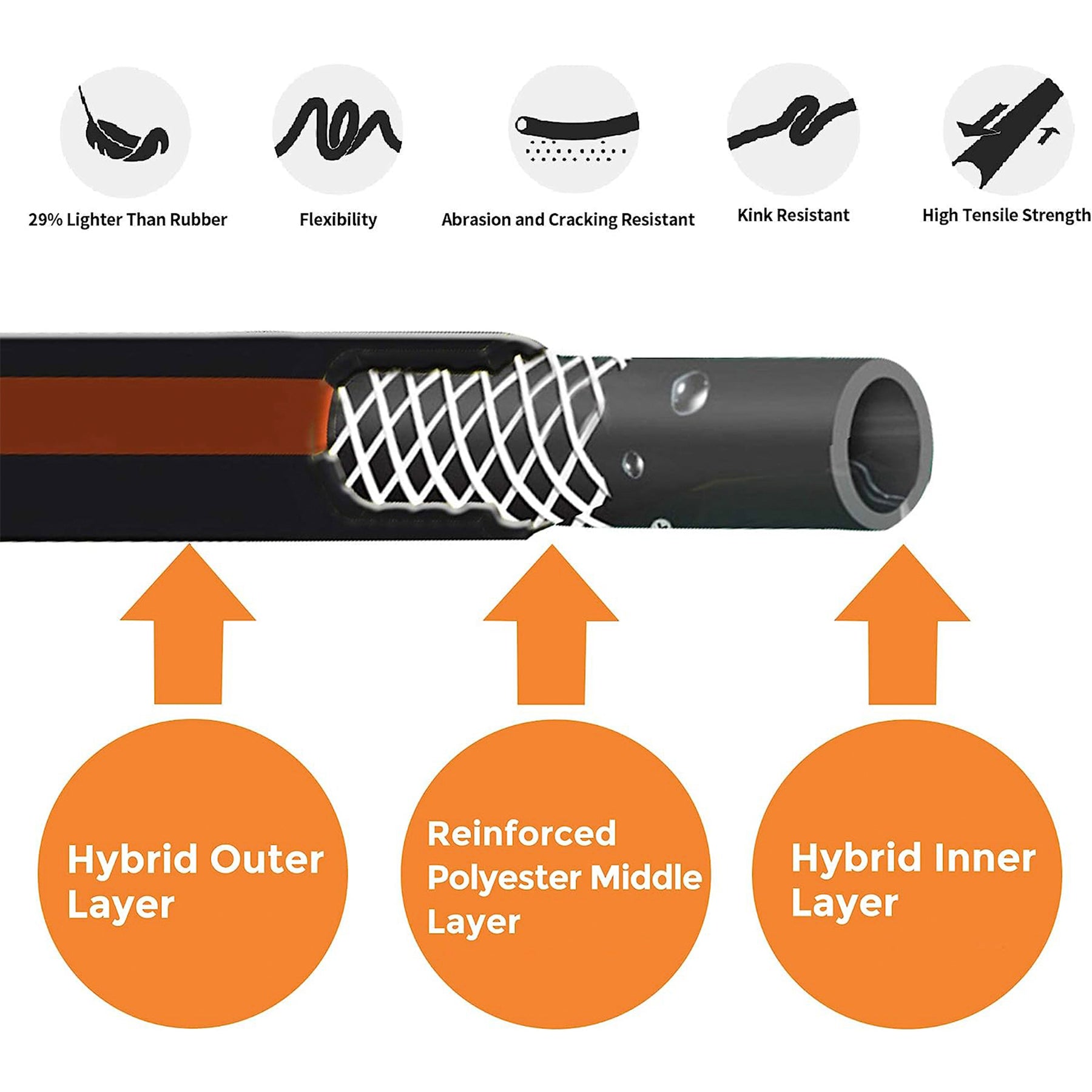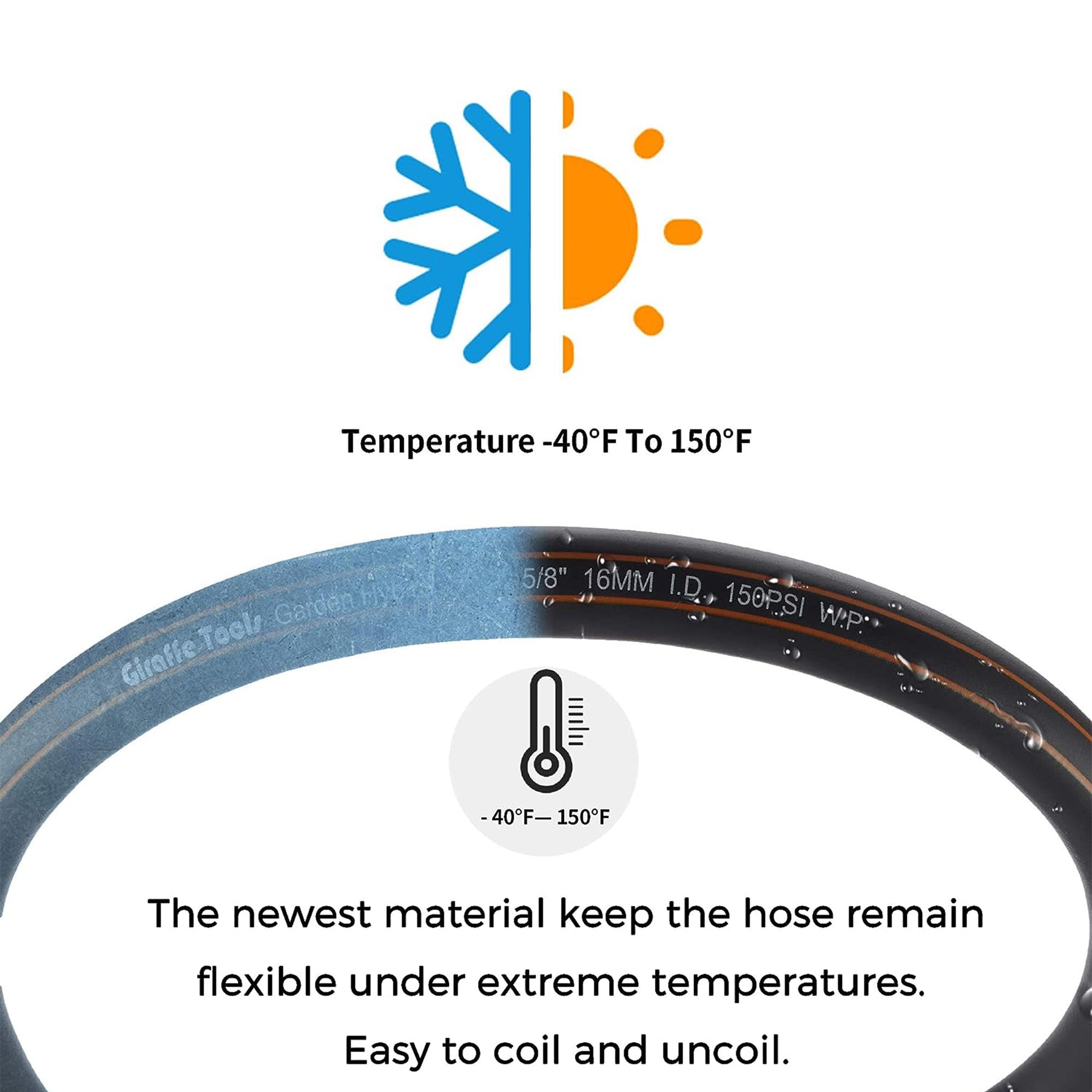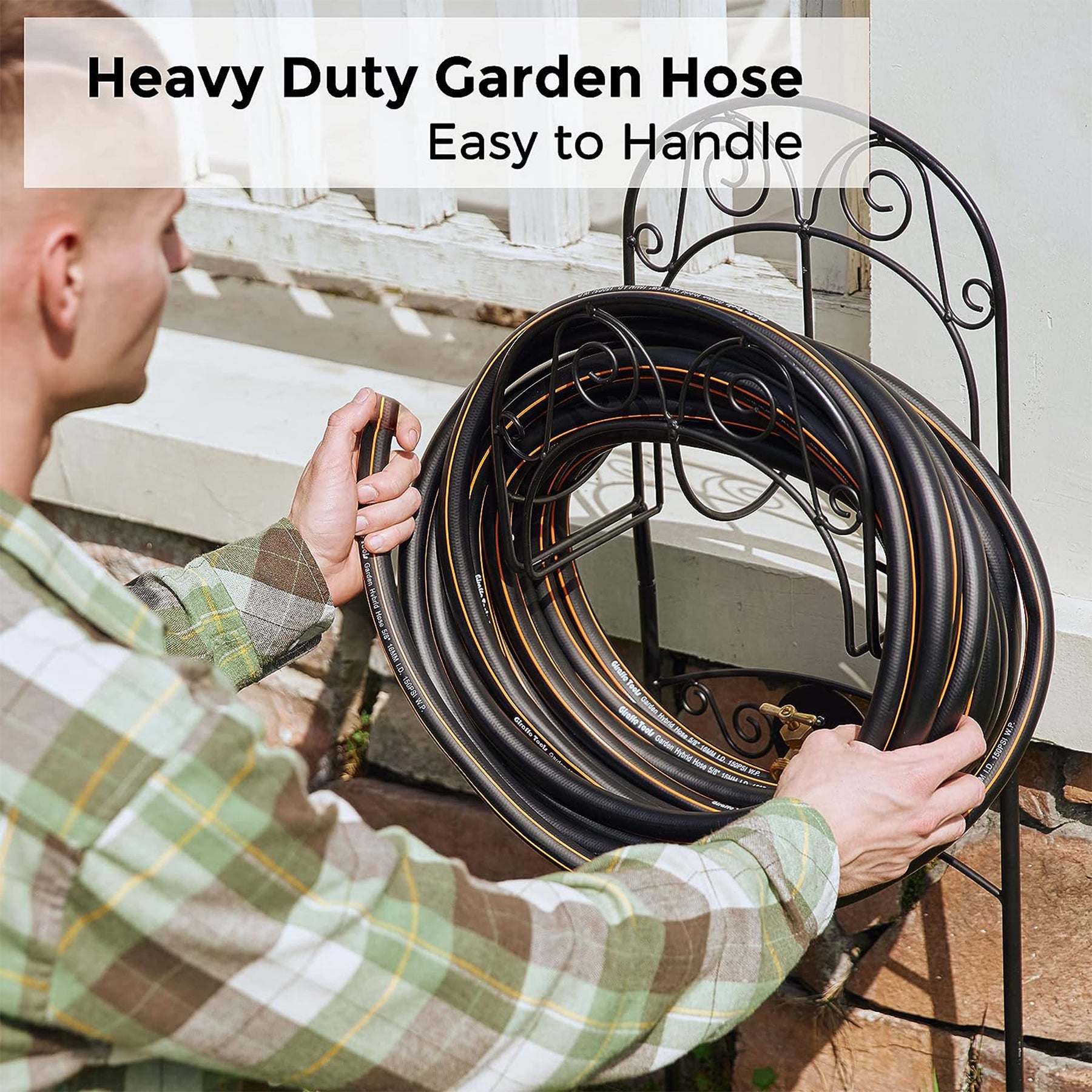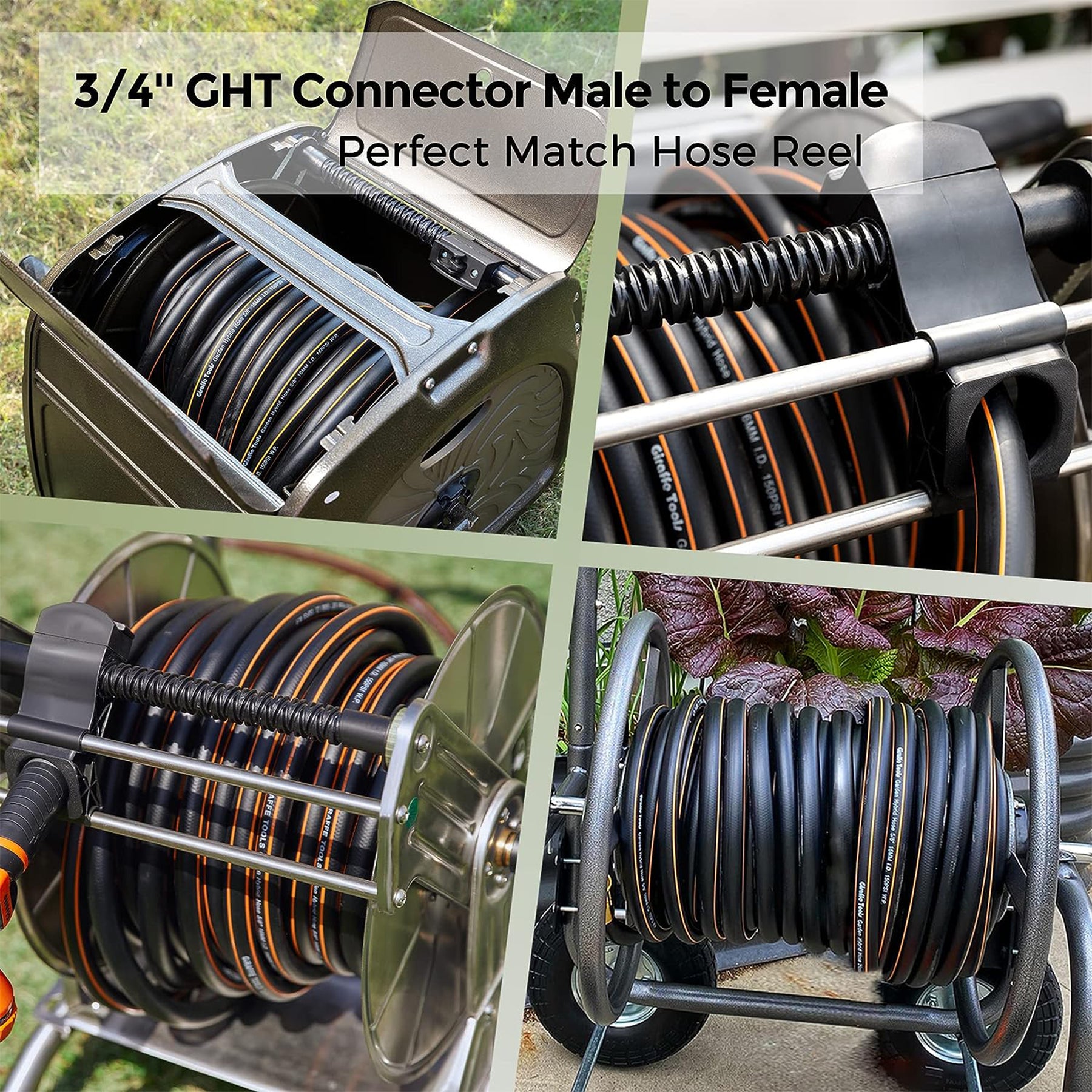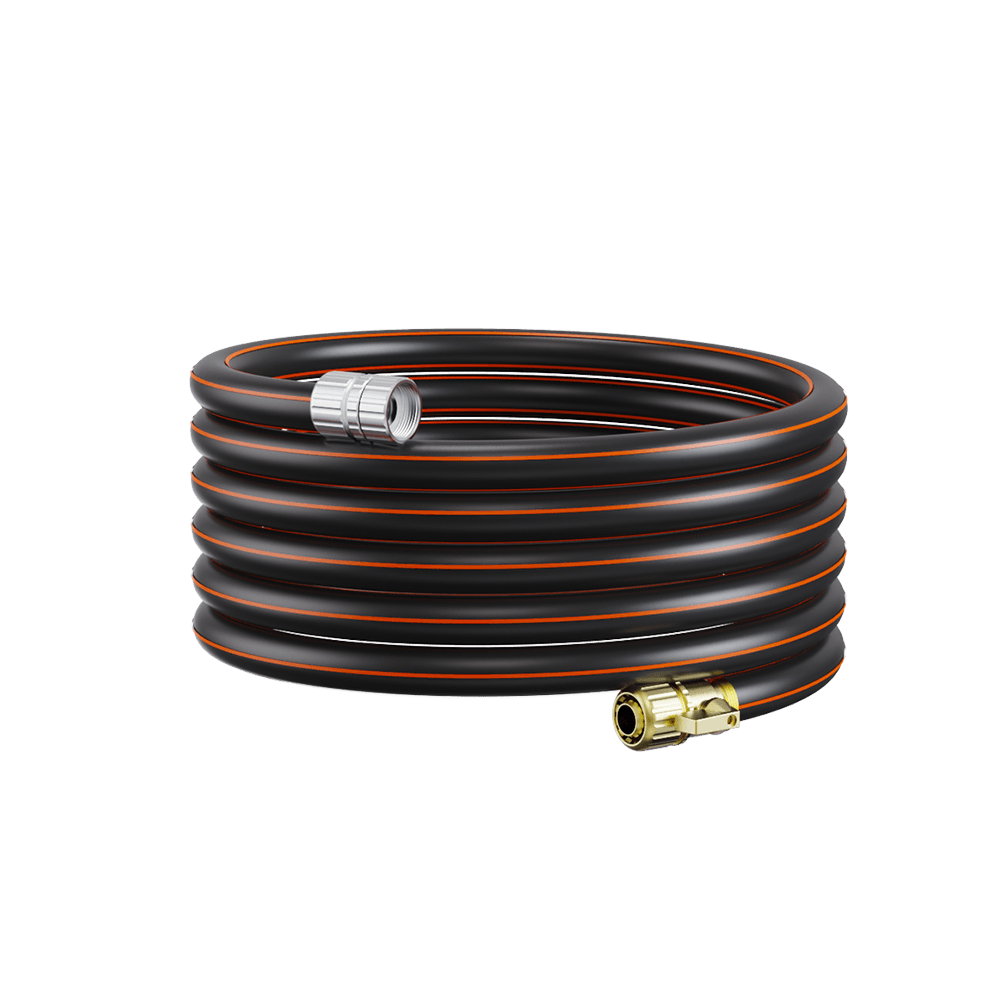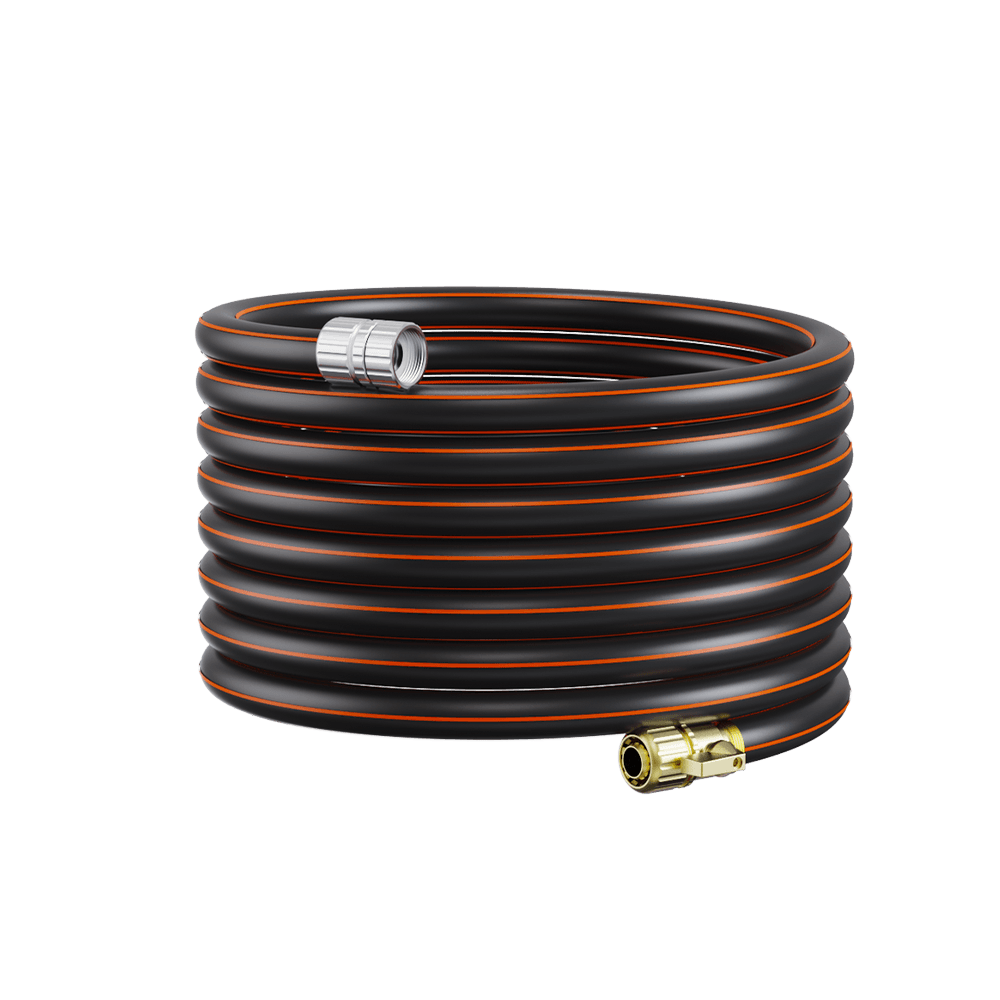 Hybrid Custom Hose With Shut-Off Valve 25ft-100ft
Hybrid Custom Hose With Shut-off Valve makes your watering job easier. Great for garden, lawn, yard, car washing, and pet cleaning.

Solid Connector with Valve: These fittings have made of high-quality material, preventing leakage and corrosion. The MALE end has a shut-off valve, making garden watering more convenient. The two ends are MALE and FEMALE connectors.

Custom Length Garden Hose: The amazing part of this hose is that it can be reused. If one part is broken, you can cut it off, and get the fittings re-connected. This one hose can be used throughout your whole lifetime.

Lightweight and Durable: Using the latest hybrid material from rubber and polymer, the water hose is much lighter, more durable, and wear-resistant than the traditional rubber hose.

No Kink: The newest material is memoryless, the heavy-duty hose will not kink, and easily coil and uncoil. The 3-layers design allows the hose to remain flexible under extreme temperatures.

Material of Female Ends:
Nickle-Plated Aluminum