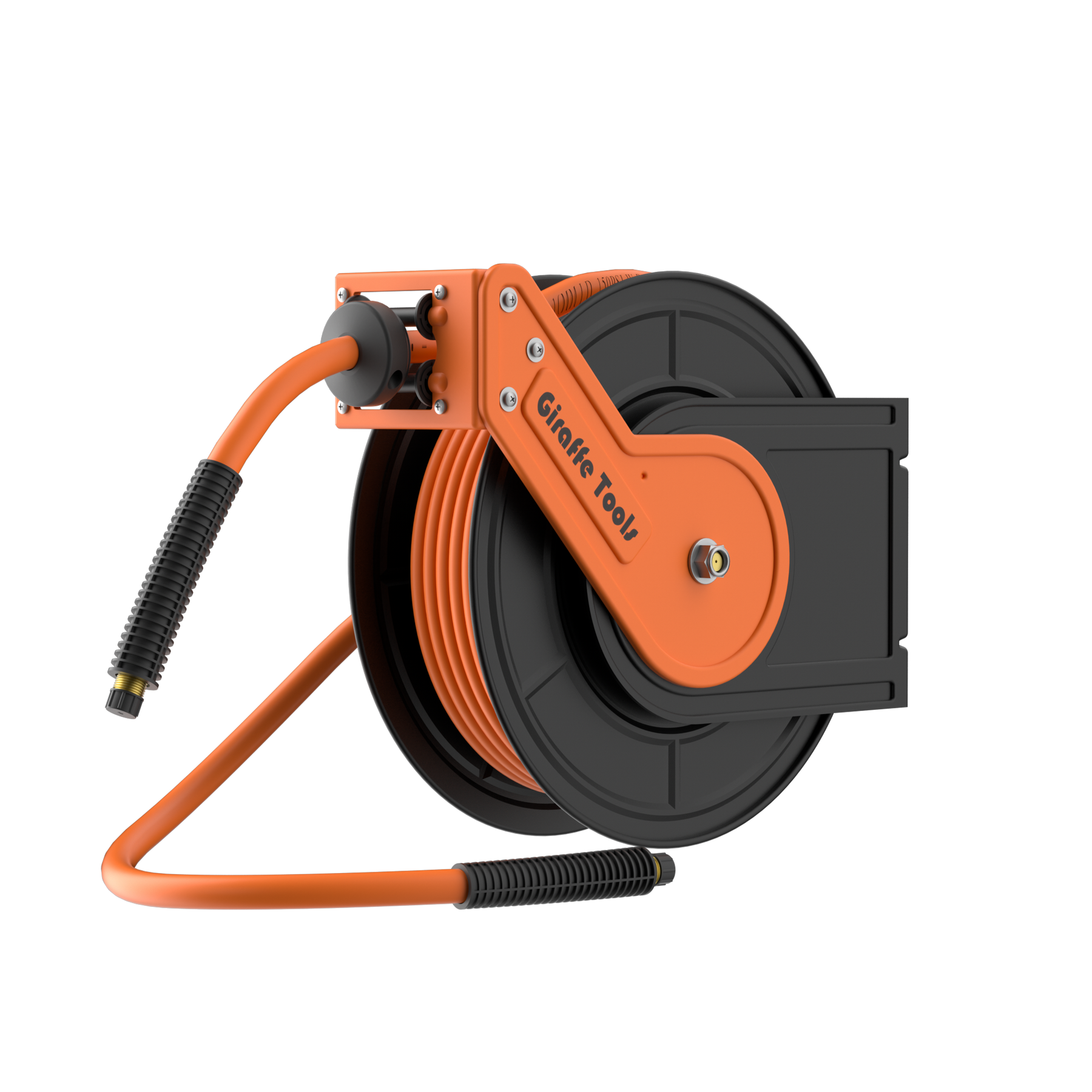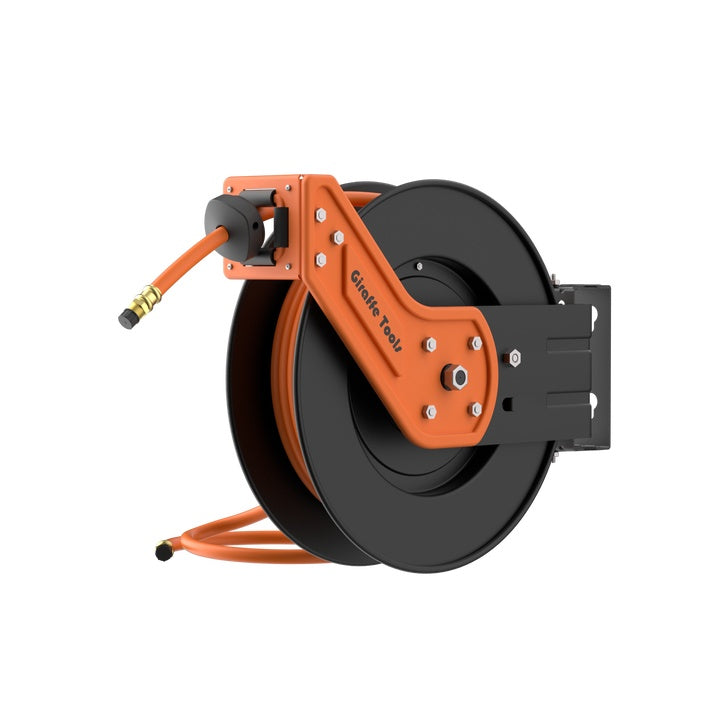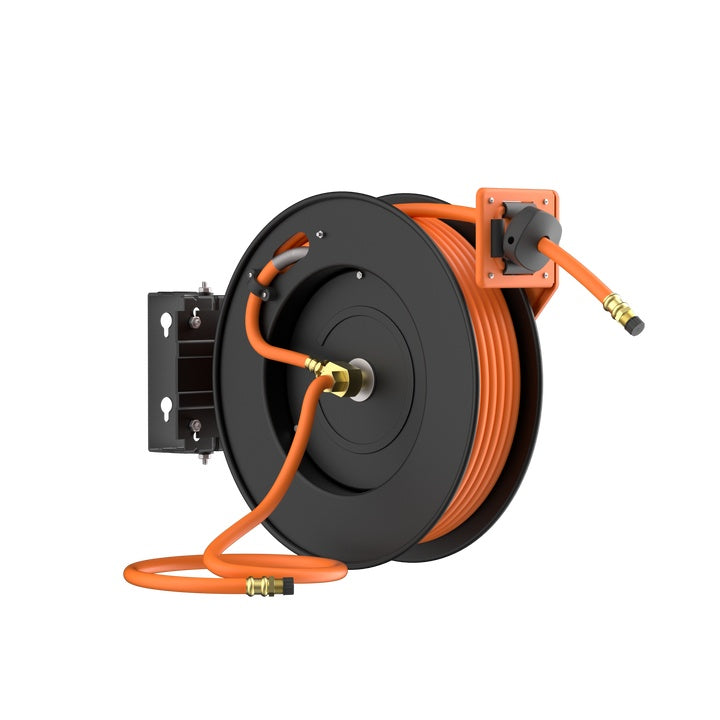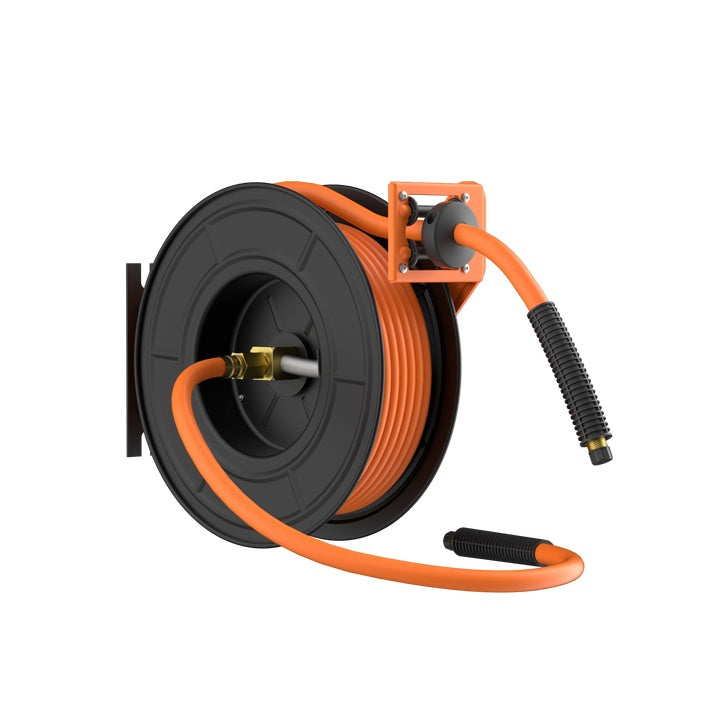 Retractable Air Hose Reel-Alloy Steel Reel-3/8in
This durable and sturdy construction, combined with an all-weather flexible hybrid hose, and the automatic rewind system resists pulling and impact forces without kinks.
Durable Sturdy Construction: Professional-grade all-steel construction with brass fittings, and corrosion-resistant powder coat finishes for a long service life that can last several years.
Automatic Rewind Hose Guide: Simply give the hose a gentle tug and the air compressor hose reel will retract all the way back in without kinks. Equipped with a hose guide system makes the hose fits neatly on the reel.
Stop At Any Length: Toggle lock mode with a light pull. You can pull the hose to the length you need, it will automatically lock in place to prevent the hose from retracting, with no excess length to bring about kinks and tangles.
Premium Retractable Air Hose: 50+3ft oil and abrasion-resistant air hose, this all-weather flexibility Hybrid hose(-40 to 150℉ temperature range)is perfect for year-round use, even in the cold winter.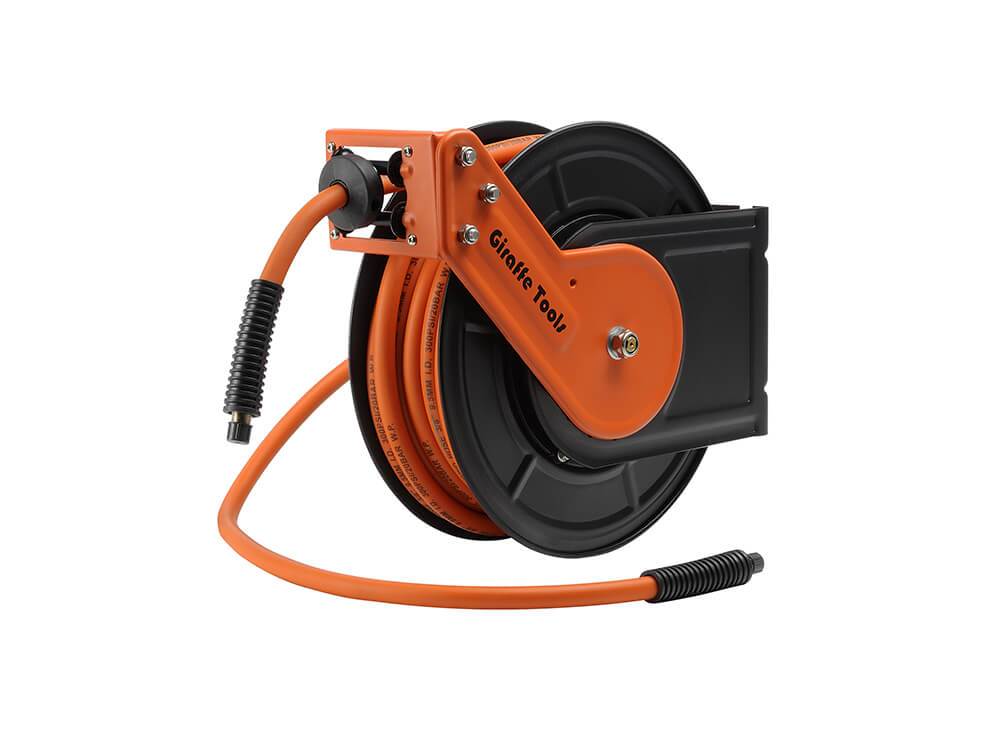 G-Self-Layering System
Unique ceramics technology applied in G-guiding System to ensure its prolong lifetime. It has a 400% lifecycle increase compared with the normal one.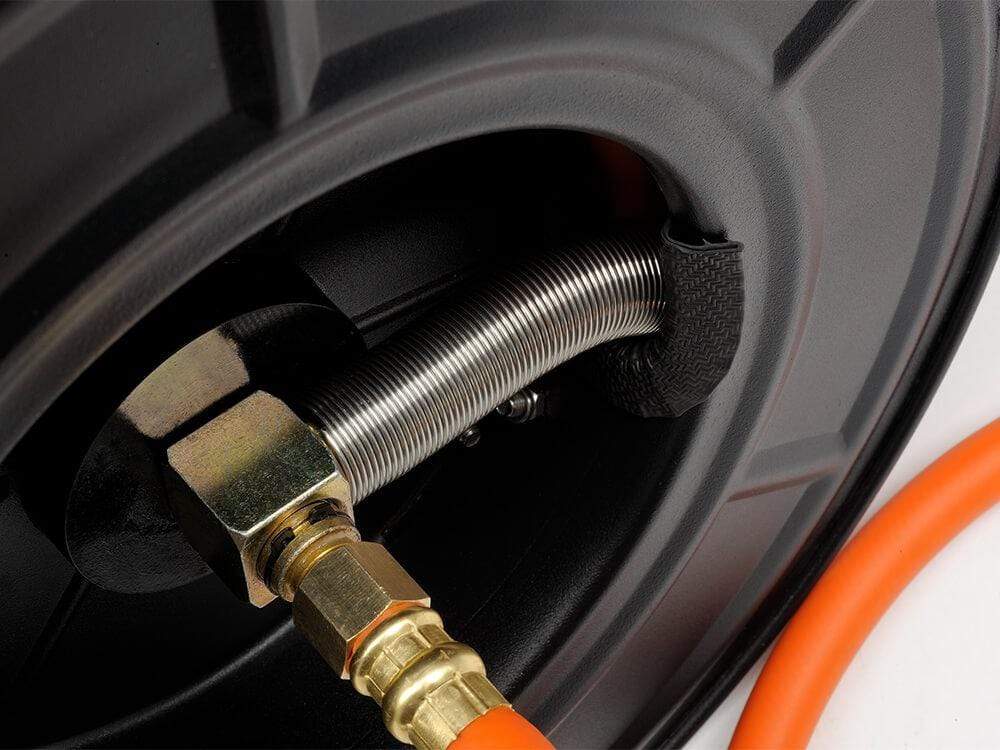 Strong Rewind Spring
The full flow swivel joint, made of solid brass, ensures smooth, uninterrupted fluid flow. The fully-enclosed spring motor is packed with grease for extended life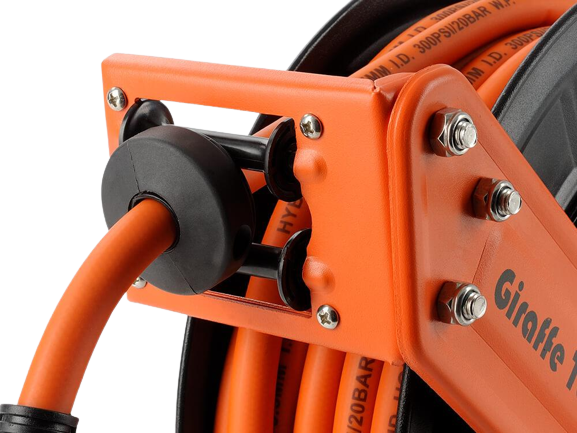 Smart lock
Effortlessly use your hose at any length of each distance with the specially designed 'smart lock' locking mechanism. To tidy your hose away, simply give it a gentle tug and the automatic rewind feature will retract your hose.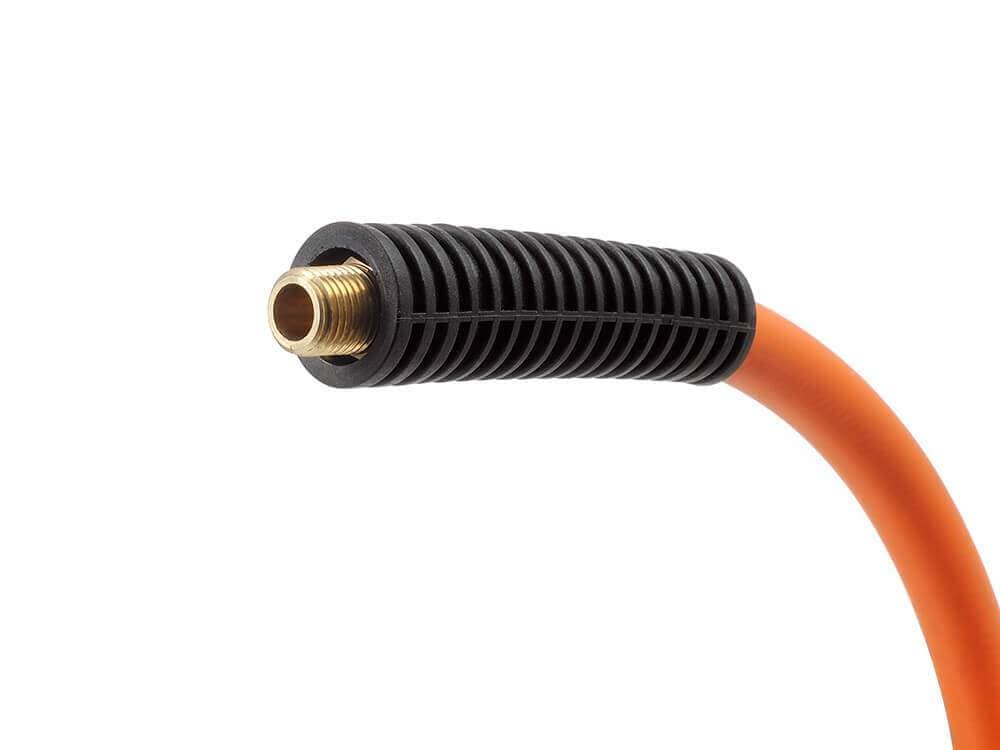 Premium Hybrid Hose
50 + 3ft oil and abrasion-resistant air hose, this all-weather flexibility Hybrid hose (-40 to 150 ℉ temperature range) is perfect for year-round use, even in the cold winter.
Shipping is free in the US for all products
Processing Time
We accept orders online, 24 hours a day, 7 days a week. and always working to ship your order as quickly as possible.
Orders will start shipping within 3 business days excluding the time of pending availability and credit verification.
Orders placed after 12 AM EST will begin processing the next business day. Process time does not include Saturdays, Sundays, or holidays, pending credit verification.
Shipping Time
In-stock products are usually delivered within 3 business days of being shipped unless otherwise noted on the product page.
Pre-order products and gifts will be shipped separately after they arrive at the local warehouse.
Accessories will be shipped separately, and some might take 2-3 weeks according to the shipping time written on the product page.
Shipping time will vary depending on where you live. If you need expedited shipping, please select "Express Shipping" on the checkout page.
Delivery time includes processing time and shipping time.
Shipping Regions
Currently, Hawaii and Alaska are not offered to ship.
U.S. West shipments are shipped from the CA warehouse
U.S. East shipments are shipped from the NJ, PA, or NC warehouse.
Delivery Addresses
Giraffe Tools cannot deliver shipments to PO Boxes, or APO/FPO addresses.
Edits to Paypal addresses cannot be completed after an order has been placed using Paypal, so please double-check the address saved in your Paypal profile.
Shipping Method
Orders within the 48 states will be shipped via USPS, UPS, or FedEx.
Order Tracking
Option 1: You will receive a shipping confirmation email with tracking details when the order ships. Please click the "tracking number" which will take you to the carrier's website to get tracking information.
Option 2: Log in to your account on the official Giraffe Tools website and click on "Order Tracking" located below the "Support" menu. After filling in the order number and email, or logistics tracking number, you can get real-time logistics information.
After Delivery
Our products are shipped nearly fully assembled and come with installation instructions, if you have any other needs, feel easy to contact us :)
Customers have the right to cancel the order within 24 hours and before the order is shipped. Orders that have been shipped within 24 hours cannot be canceled.
For Non-Quality Issues:
We offer our customers the right to return unused products within 30 days of delivery. In the event that a customer requires a return due to subjective reasons rather than quality issues, the customer should pay for the cost of return shippment.
You may initiate a return by email the reason for your return, your order number GTUSxxxx, and your name to contact@giraffetools.com.
For Defective/Damaged/Incorrect Items:
Customer satisfaction is our priority. In the rare event, you may receive a defective, damaged, or incorrect item, please contact us at contact@giraffetools.com with order number GTUSxxxx and a video/photo about the problem. We will be in contact with you to address and resolve the issue as quickly as possible. (free replacement and free freight charge, or a full refund, if applicable)
Refund Process and Details:
Please allow 1 week for your return to be processed. Refunds will be processed by Giraffetools Corp. every Friday. It can then take up to 48 hours for the money to be credited by the bank into the customer's account. Giraffetools will not issue refunds for products purchased through other entities, such as distributors or retail partners. Returned items must be delivered to us unused, in original packaging, and in the condition they were received, or they may not be eligible for a refund or be subject to a restocking fee. We cannot be held responsible for items damaged or lost in the return shipment, therefore we recommend an insured and trackable mail service. We are unable to issue a refund without an actual receipt of the item(s) or proof of received return delivery. We aim to accept all returns. In the unlikely event that an item is returned to us in an unsuitable condition, we may have to send it back to you. All goods will be inspected upon return.
Here you can find the relevant operating instructions for products.
Why choose us?
We provide innovative and high-quality solutions for you to tackle any cleaning & DIY project with ease.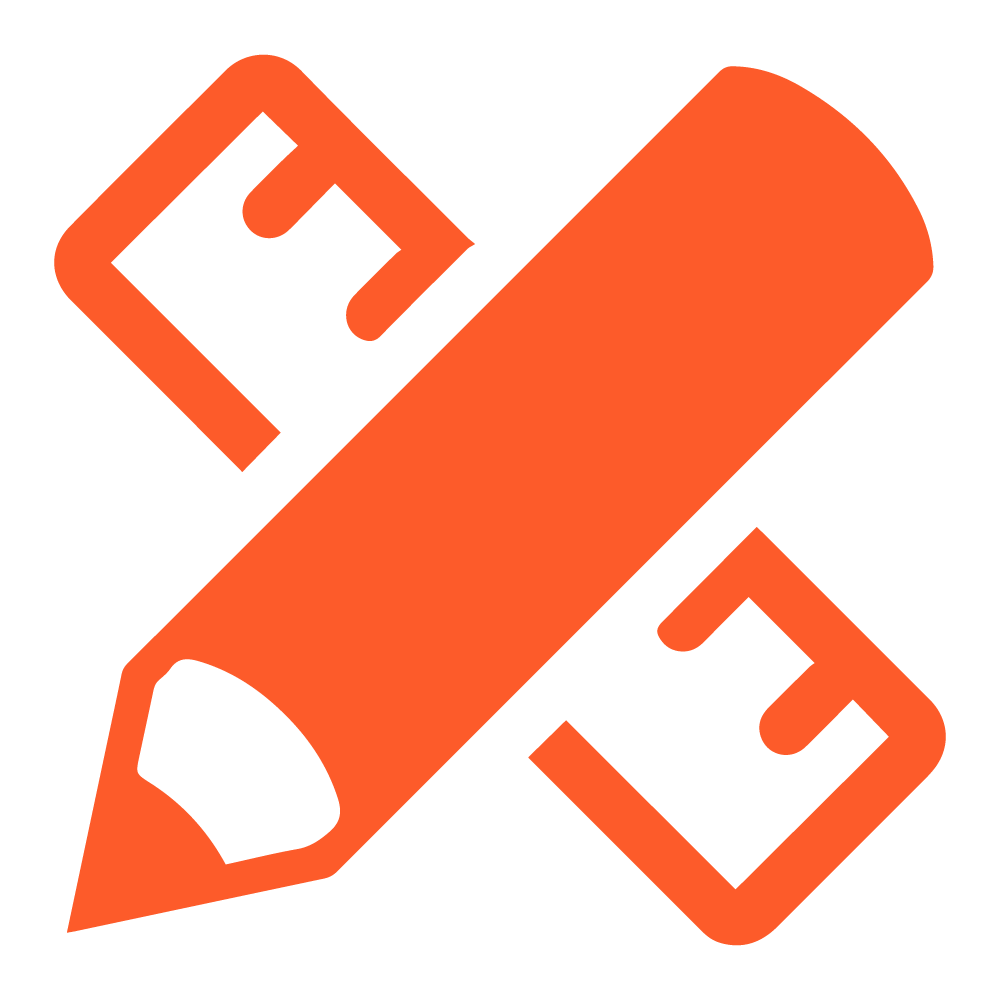 Design
High quality giraffe patent hybrid hose is specially designed for use on reels. Having either invented or first adopted many technologies such as micro-peening, super-finishing and induction heating, we are constantly pushing the product to reach new performance levels.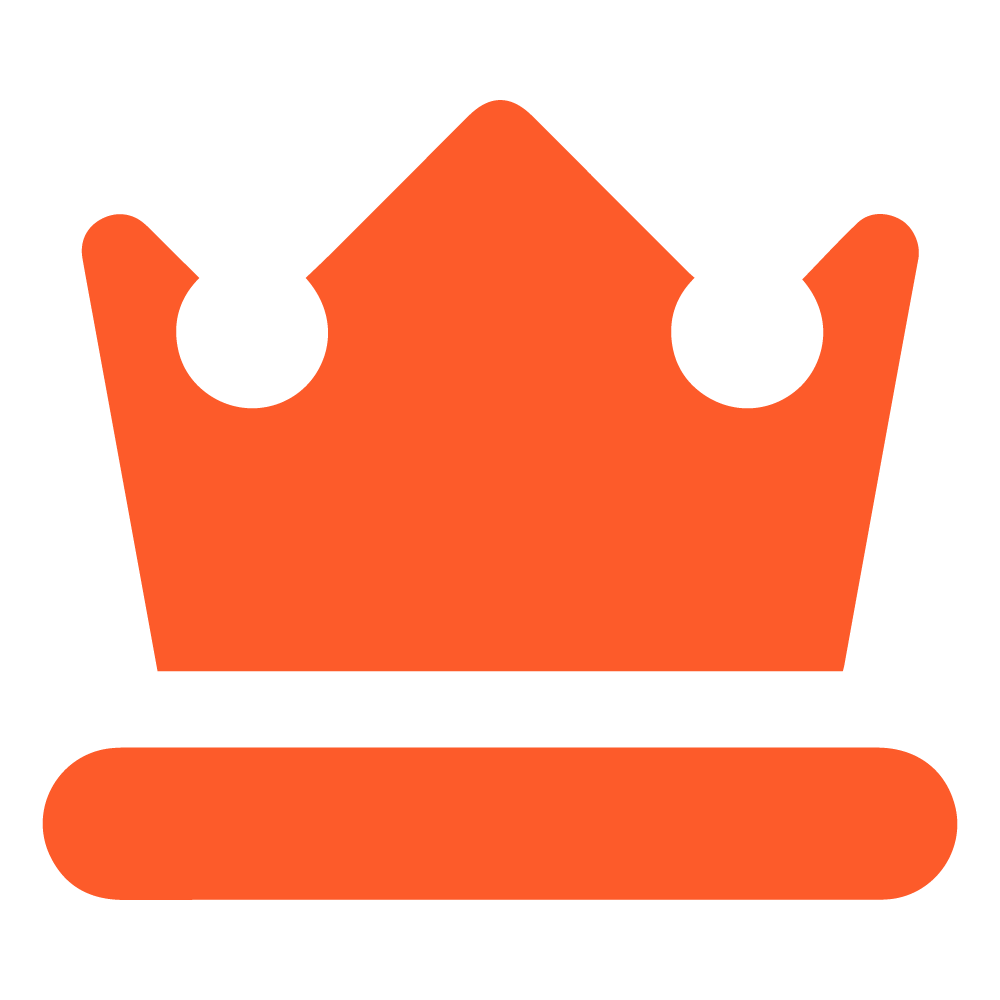 Material
The air hose reel is made of an all new material. All-weather flexibility Hybrid hose (-60 to 160°F Ambient) is perfect for year-round use. The full flow swivel joint made of solid brass ensures smooth, uninterrupted air flow. The fully-enclosed spring motor is packed with grease for extended life.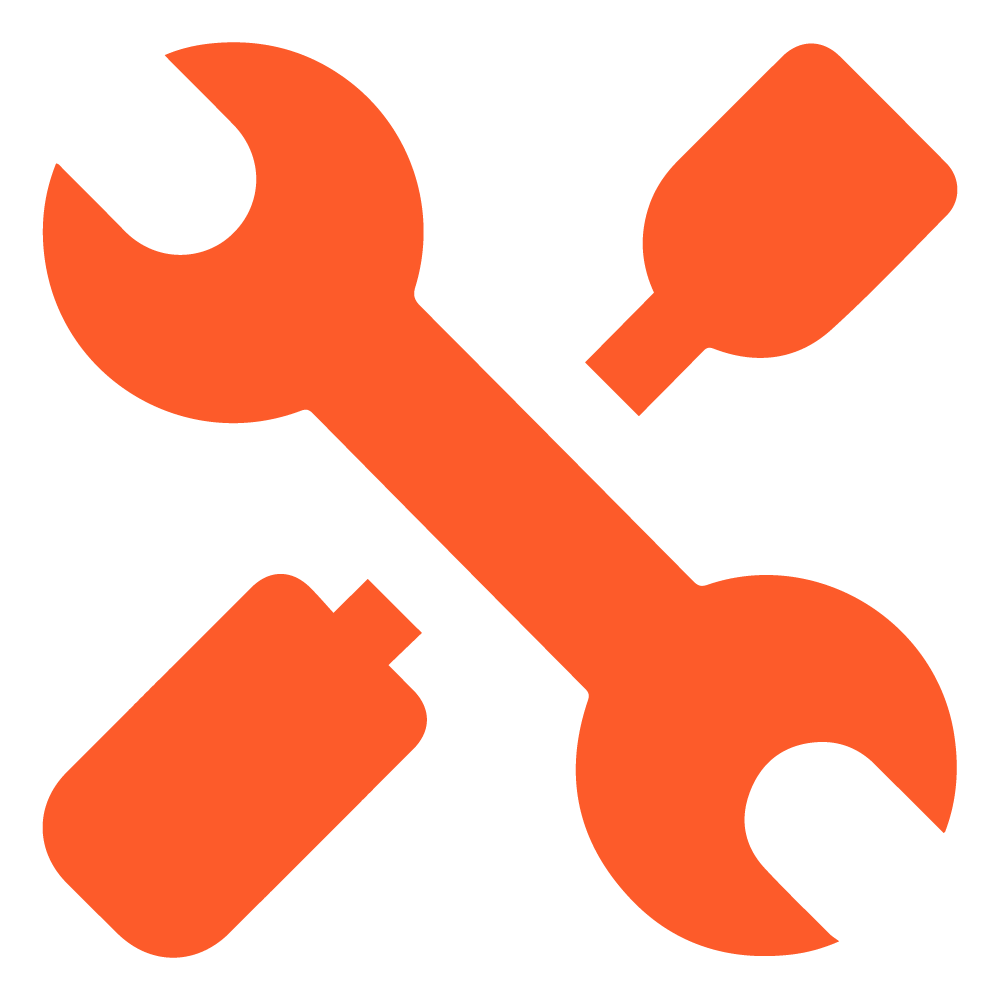 Install
The hose is guided by Four non-snag rollers to reduce abrasion and wear on the hose, resists kinking and tangling under pressure. The mounting system allows the unit to swivel 180°, making your work more smooth.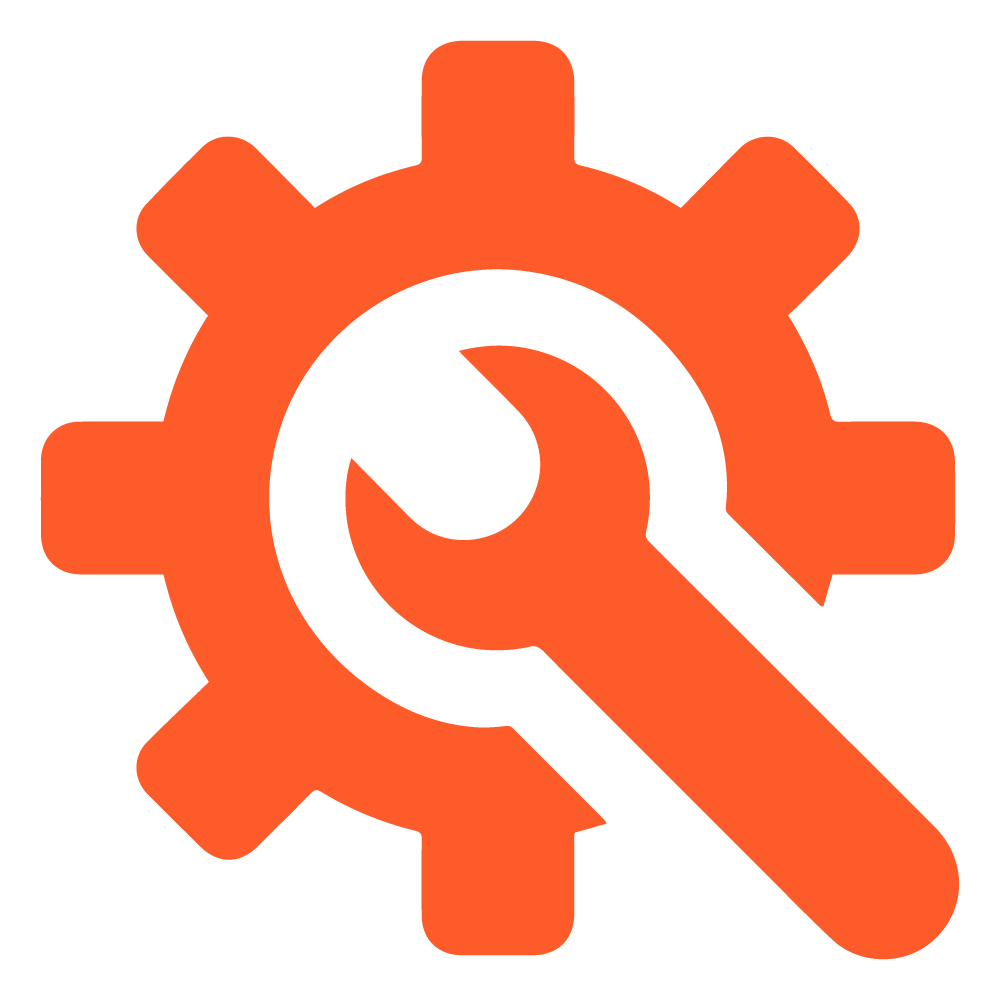 Use
Effortlessly use your hose at any length with the specially designed 'Idiot lock' locking mechanism. To retract your hose, simply give it a gentle tug and the automatic rewind feature will retract your hose.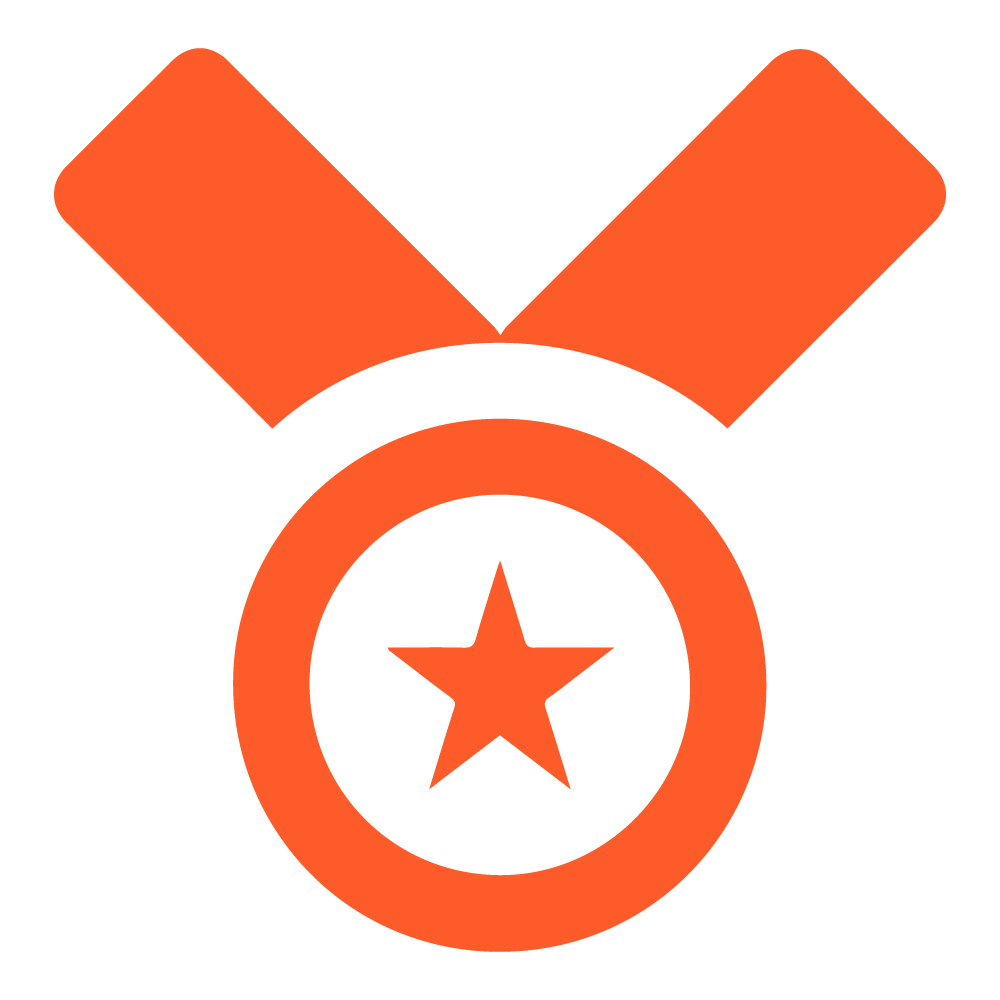 Entirety
The products can be well integrated into your home style and become an invaluable tool. All Giraffe products strictly comply with ISO 9001, CE and other quality certification system requirements. All GIRAFFE TOOLS products have a 2 year Warranty.
Specifications
Model Name
25' Retractable Air Hose Reel
Material
Reel(Steel)Hose (Hybrid) Bracket(Steel)screws(Steel)
Hose Reel Dimensions
12.52"*11.02"*4.72"
Shipping Box Size
15" x 13" x 6"
Hose Reel Diameter
Inner diameter 0.36in outside diameter 0.6in
Universal Bracket Dimensions
/
This one do not come with the swivel, and we have another product with the swivel on the page.
Hello, we don't suggest you change the air hose yourself.
Connect the air hose reel and the compressor with connector.
This type does not have the mounting bracket and can not swiel around 180 degree and you can mount it on floor or ceiling.
The guide arm is not depend on the places you mount. Still can adjust when mounting on floor.
So sorry, it can not support 100ft 3/8in hybrid air hose.
Yes, it is rated for outdoors.
The length of the lead hose is 3 ft.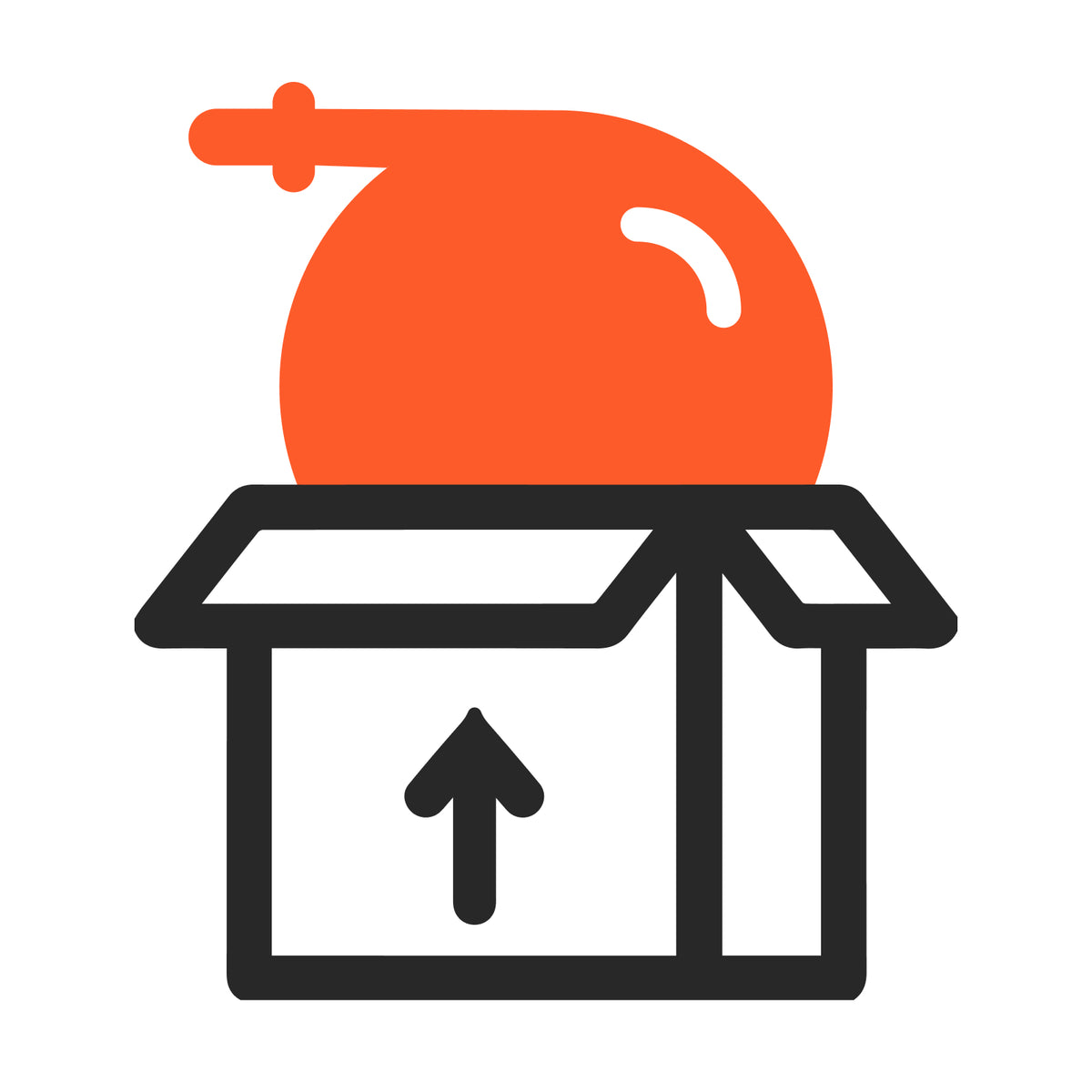 Open box use
All the products are over 99% assembled.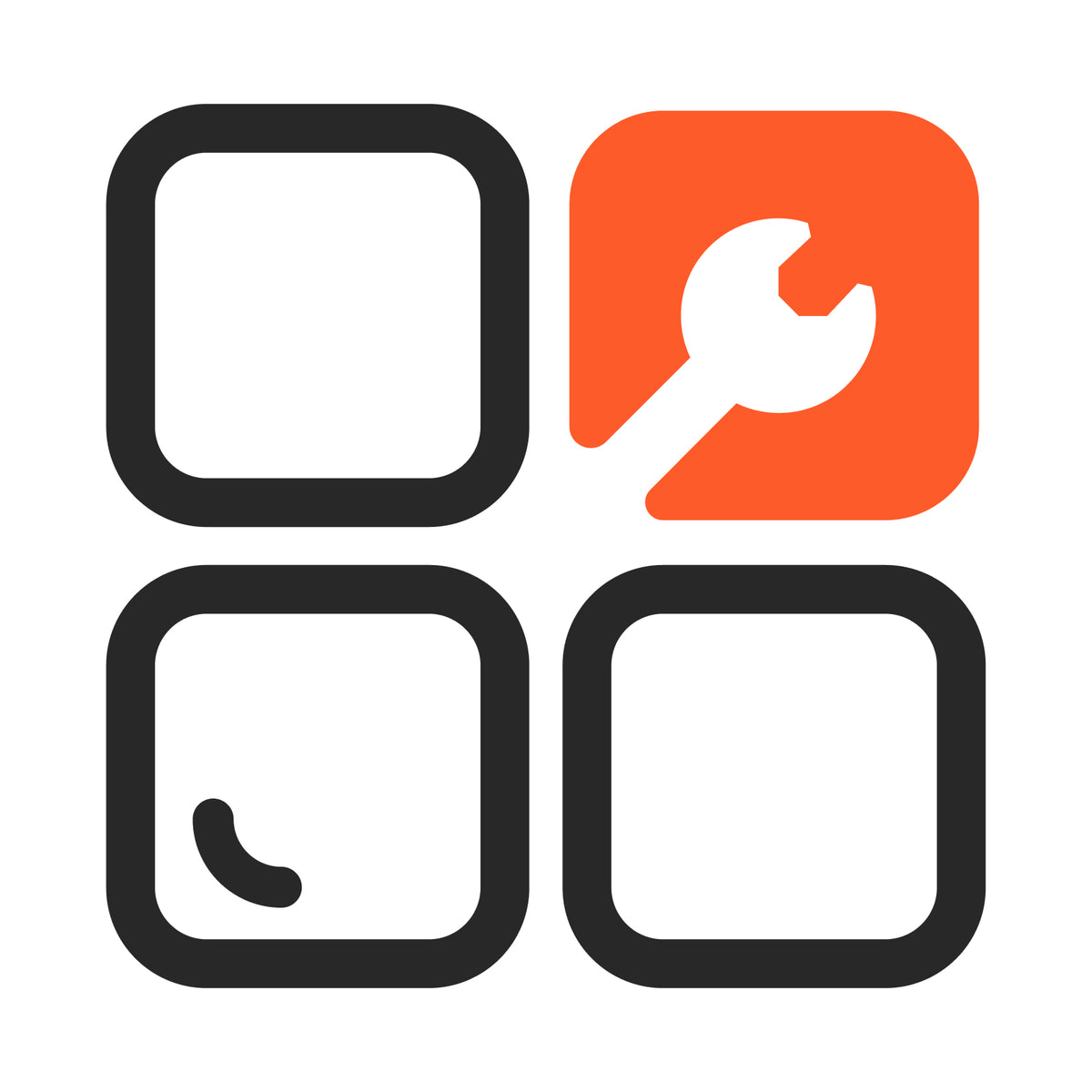 Easy storage
The wall mount design uses space as economically as possible.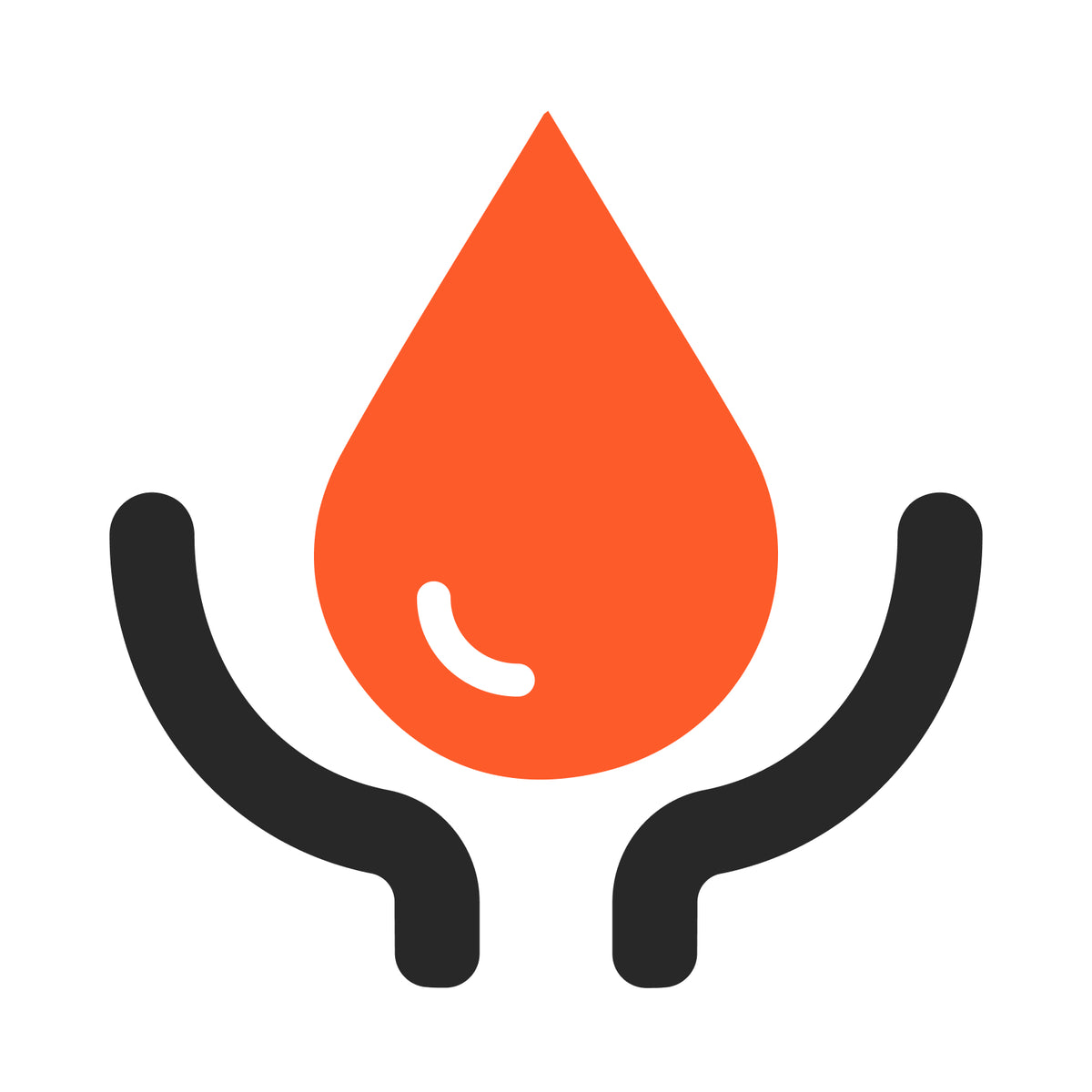 Leak-resistant
Every precaution has been taken to prevent leak.