Top Convenient Watering Tools
Retractable Garden Hose Reels
Giraffe's Wall-Mounted Retractable Hose Reels, equipped with the world's leading auto-retract technology and various lengths of hose to meet specific requirements, offer a convenient one-stop watering solution, anytime and anywhere.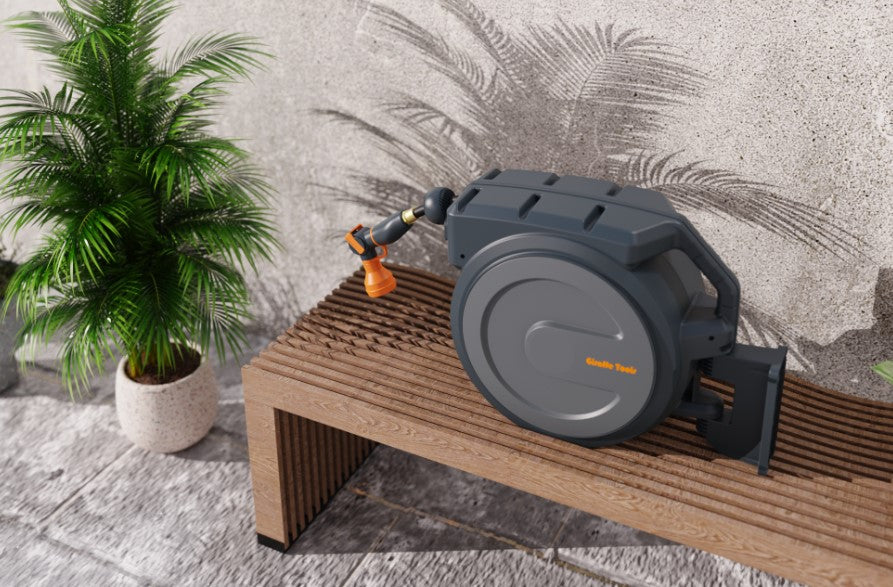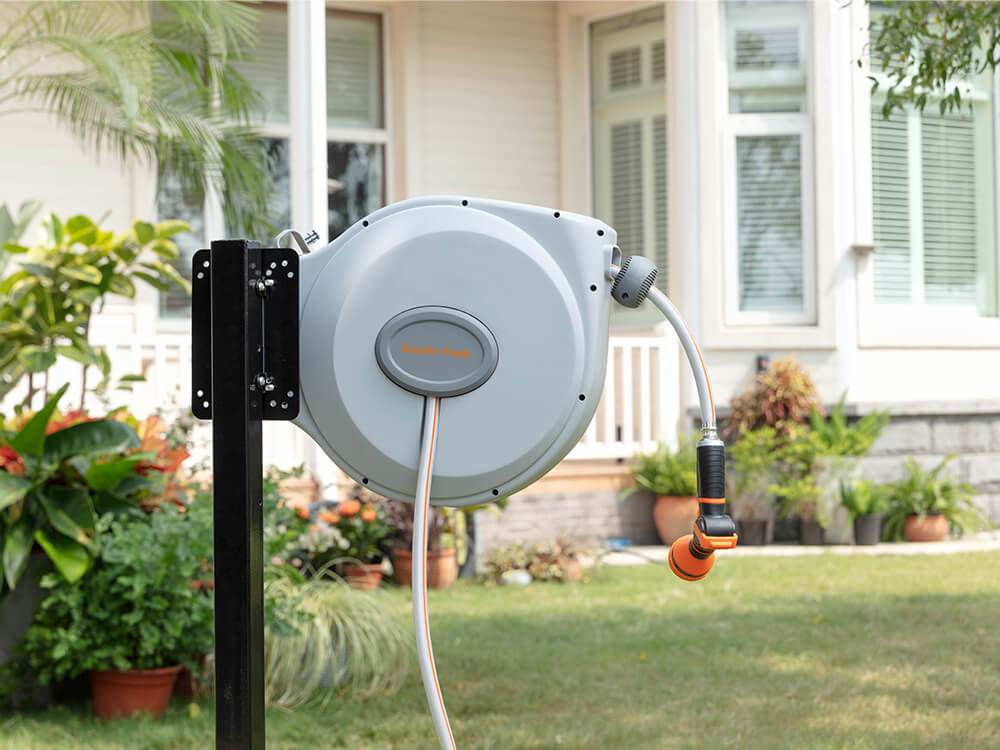 Perfect for large gardens: pre-installed with 78-155ft hose.
Work reliably: give the hose a tug, it will rewind automatically with its auto rewind system. No more bending to clean the hose.
Ideal for small gardens: equipped with 65ft hybrid hose.
Faster retraction: retract the hose fully in 5 seconds. Retracting the hose quickly will definitely save more time on your work.
All Retractable Garden Hose Reels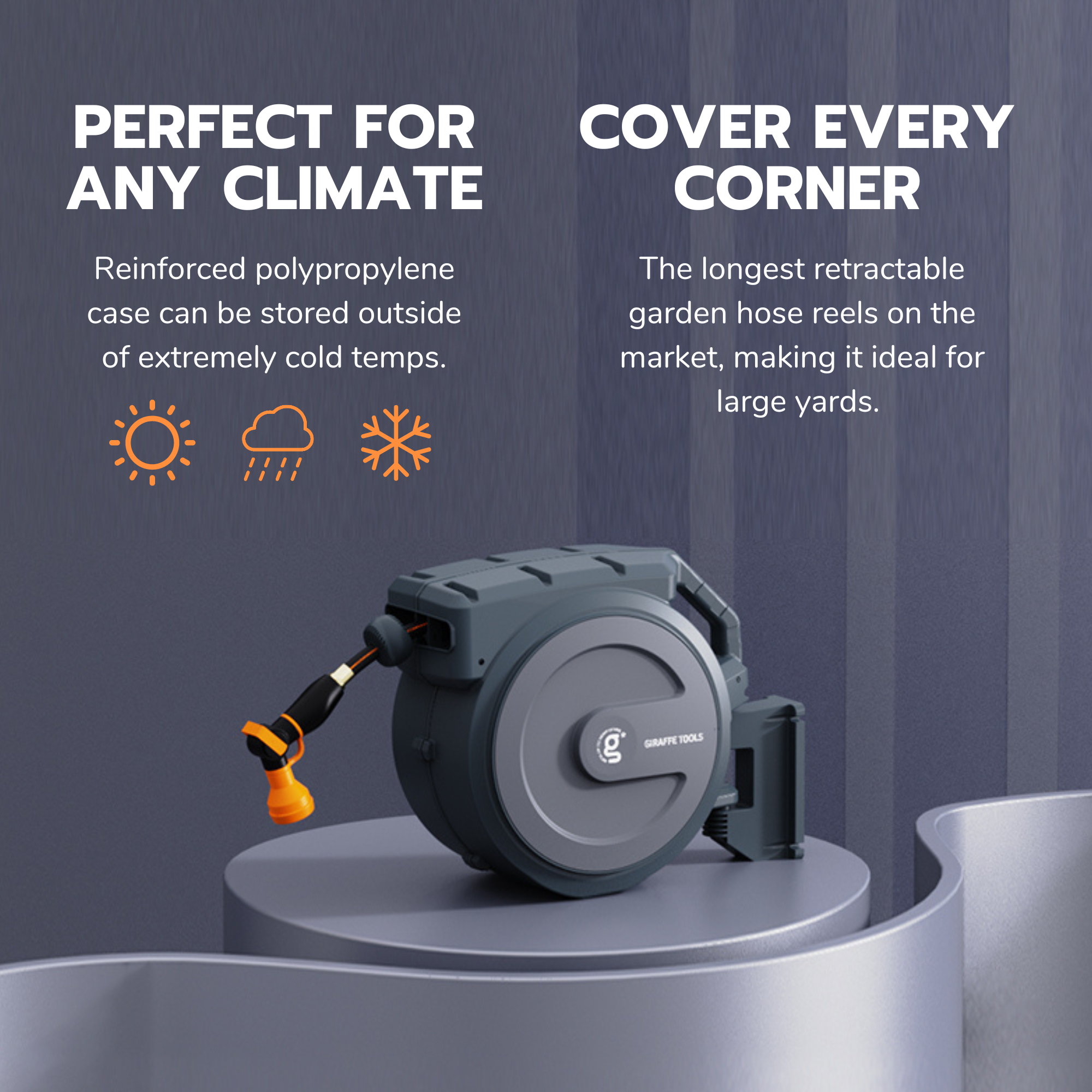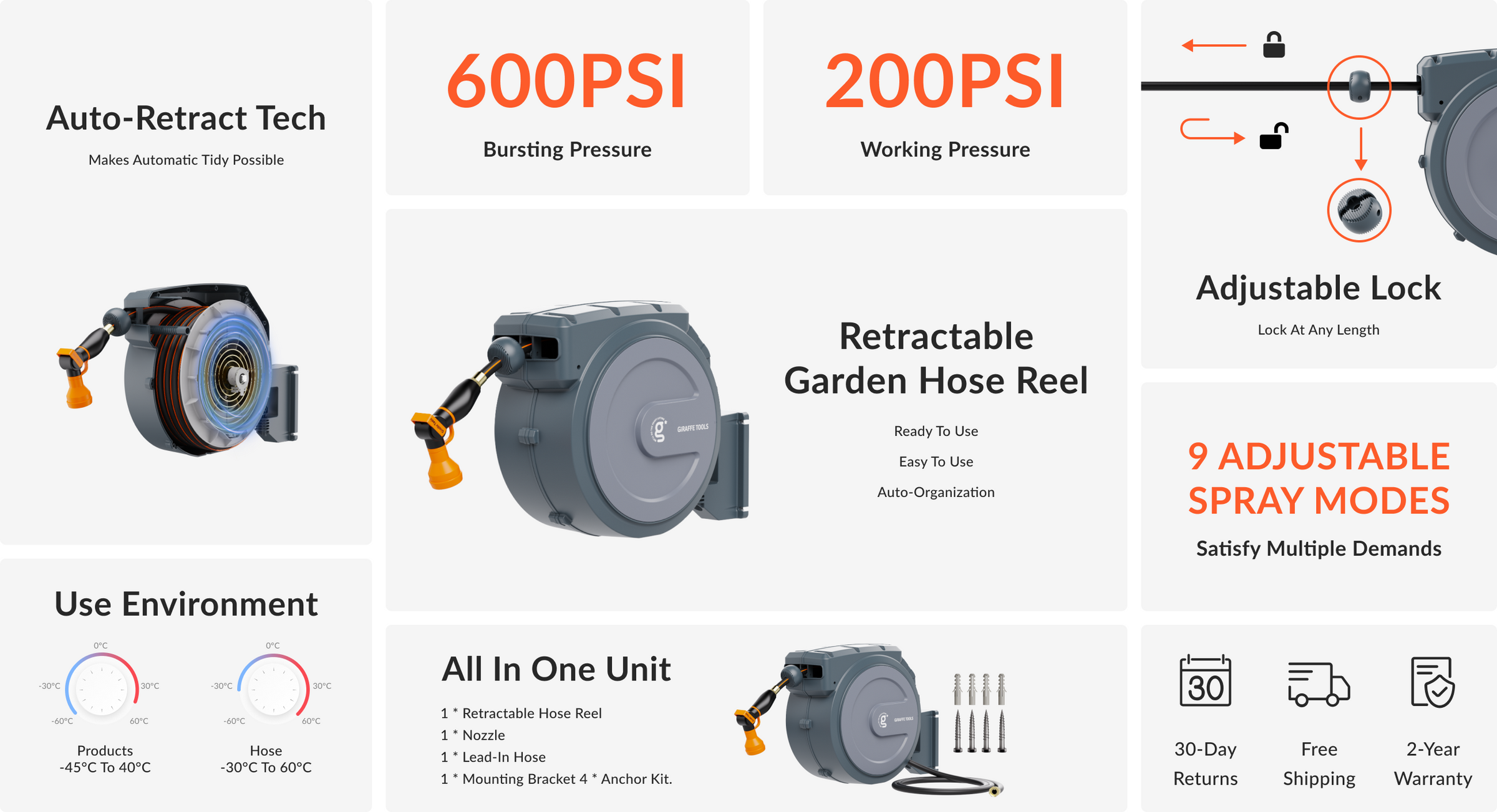 Less Mess & Easy Watering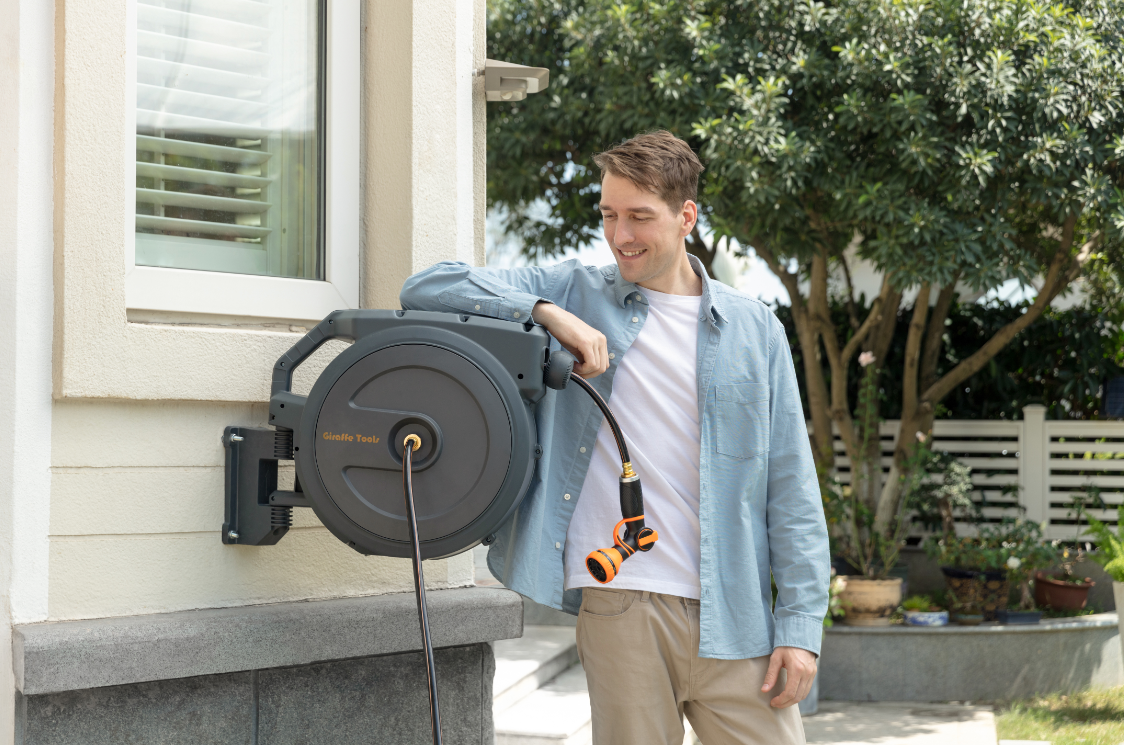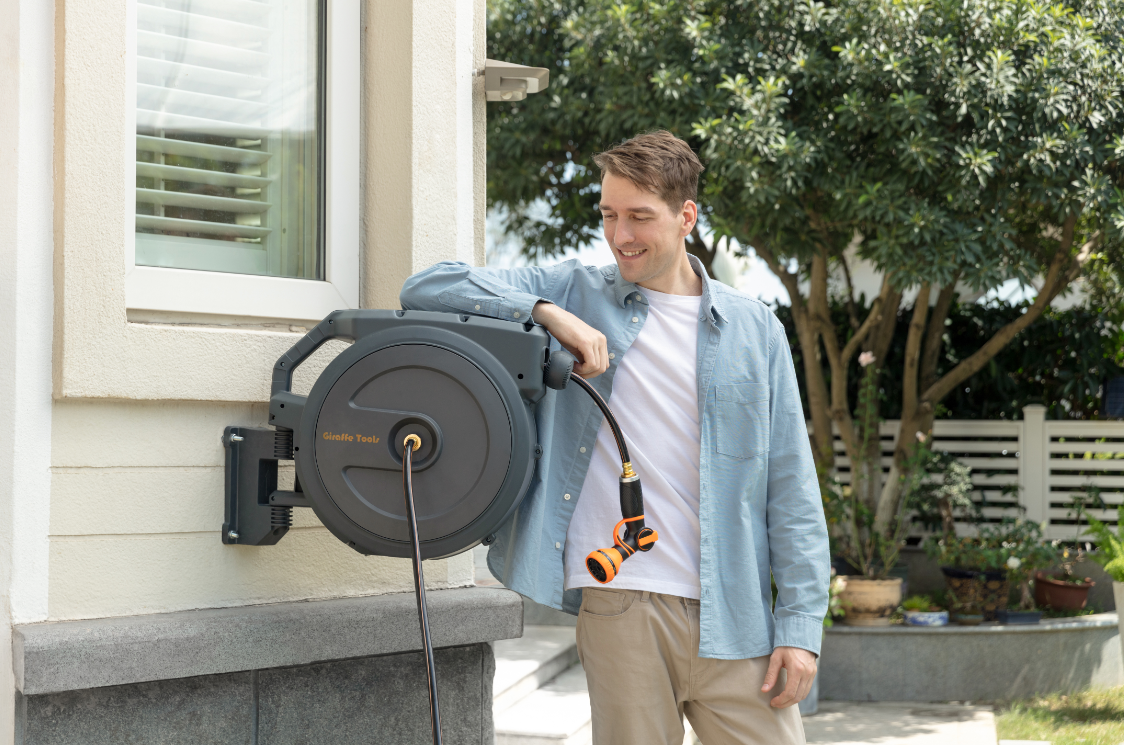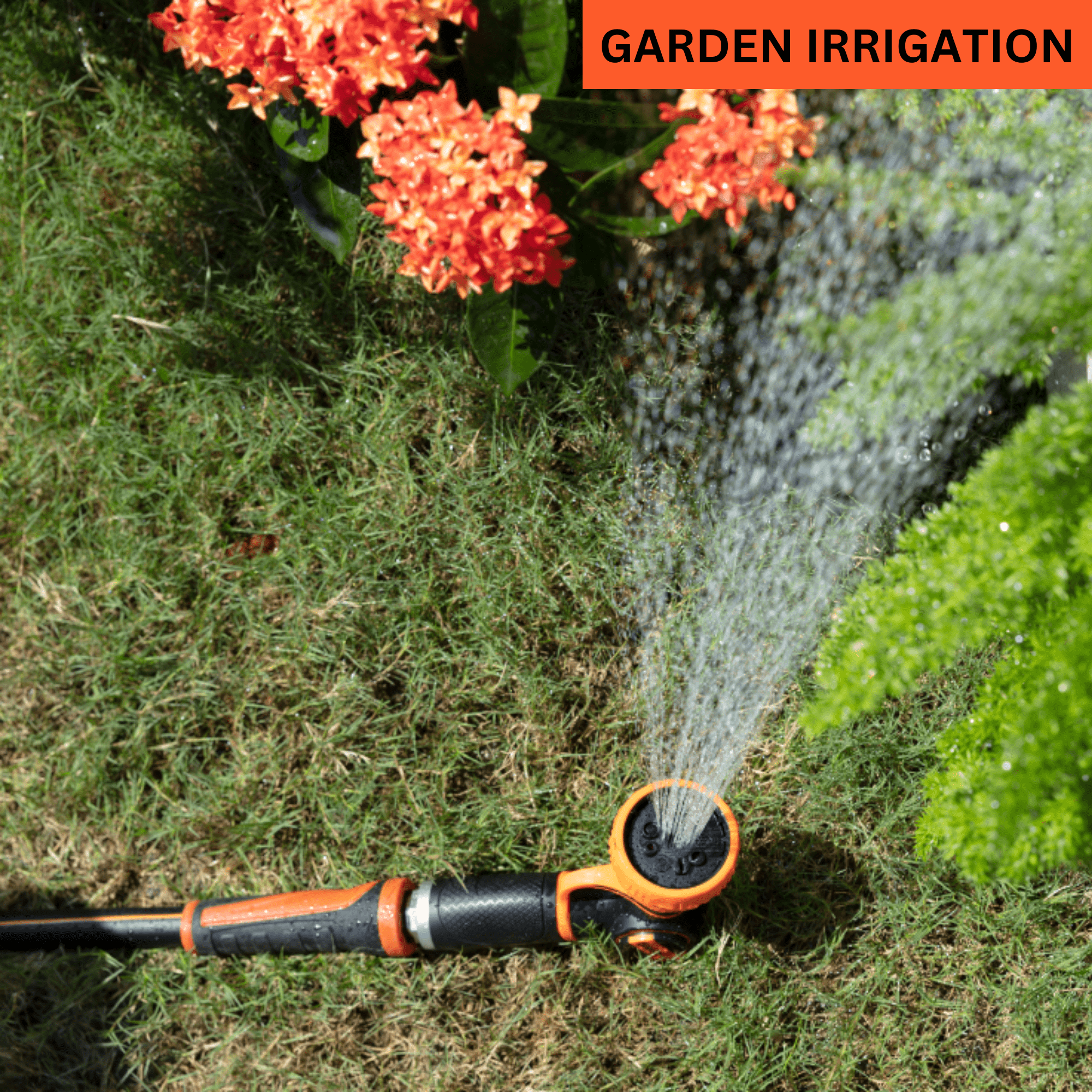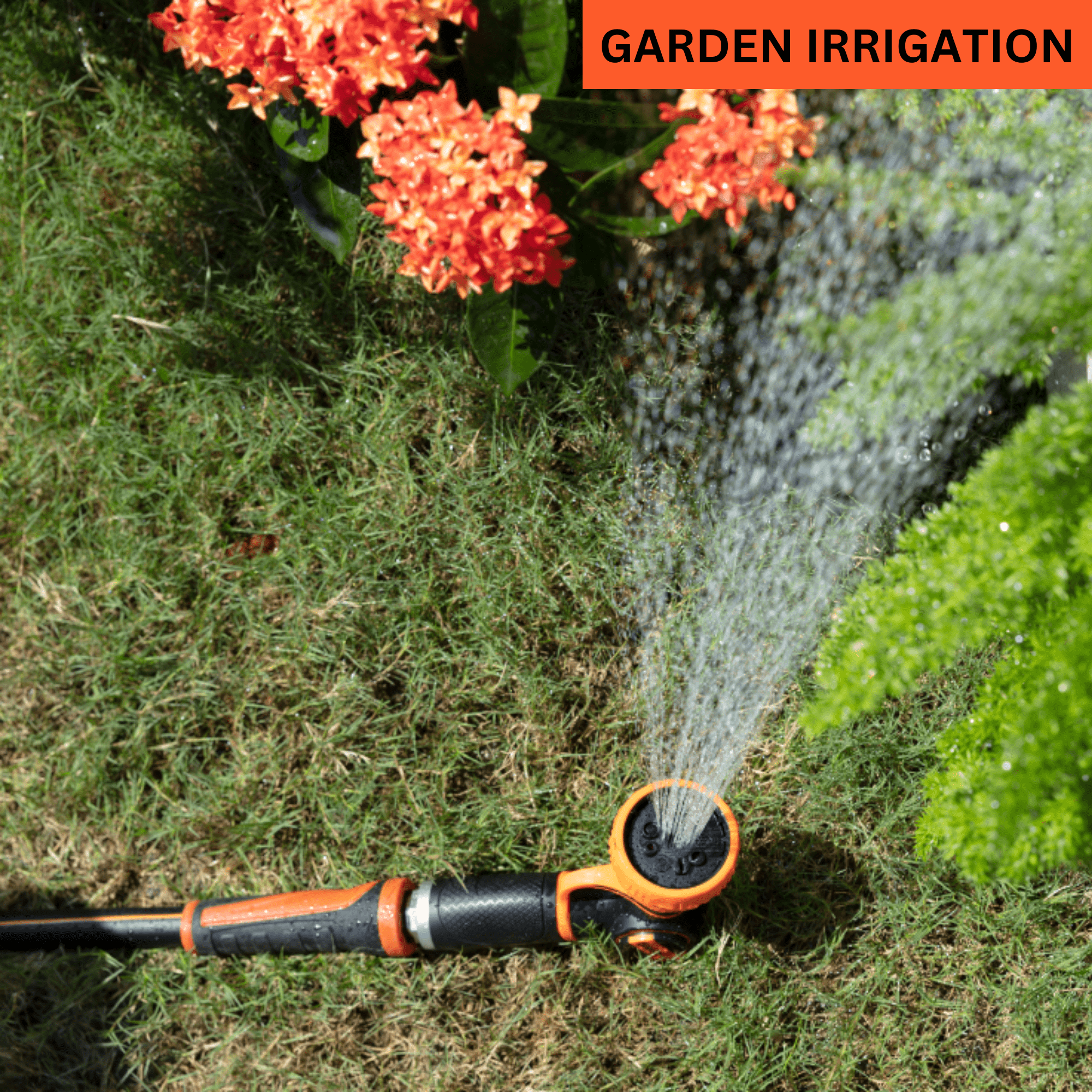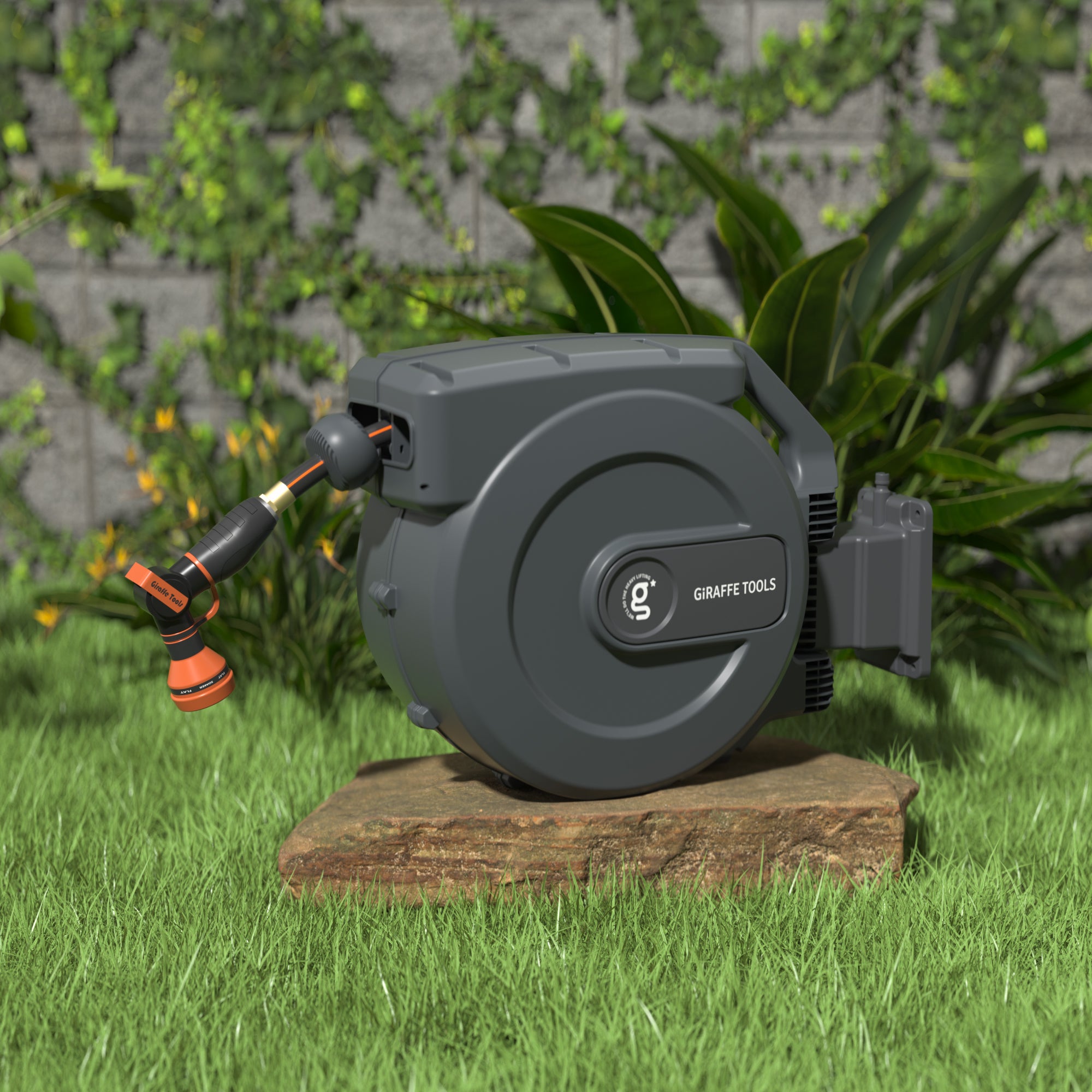 Ready to use
Always Prepared, avoiding possibleaccidents and physical effort.
all-in-one unit
pre-installed a ultra-flexible hose
wall-mounted design
Easy to use
Maximize convenience to satisfy multiple demands.
easy to assemble
lock at any length as you desired
cover every corner of your garden
easy for everyone in your family
Auto-organization
Keep everything perfectly organized foryou and say goodbye to mess.
kink-free
automatic tidy
self-storage feature
Can be used for garden irrigation, rinsing the ground, cleaning dogs, washing cars, and so on.
Meet All Your Need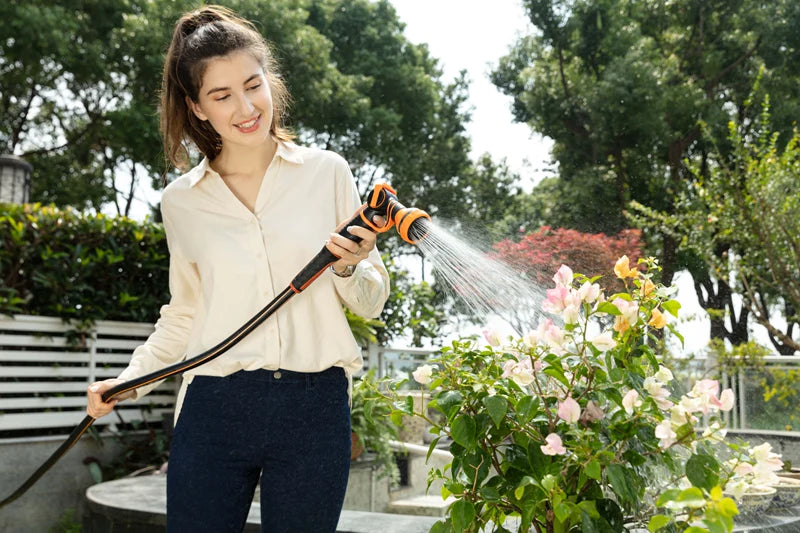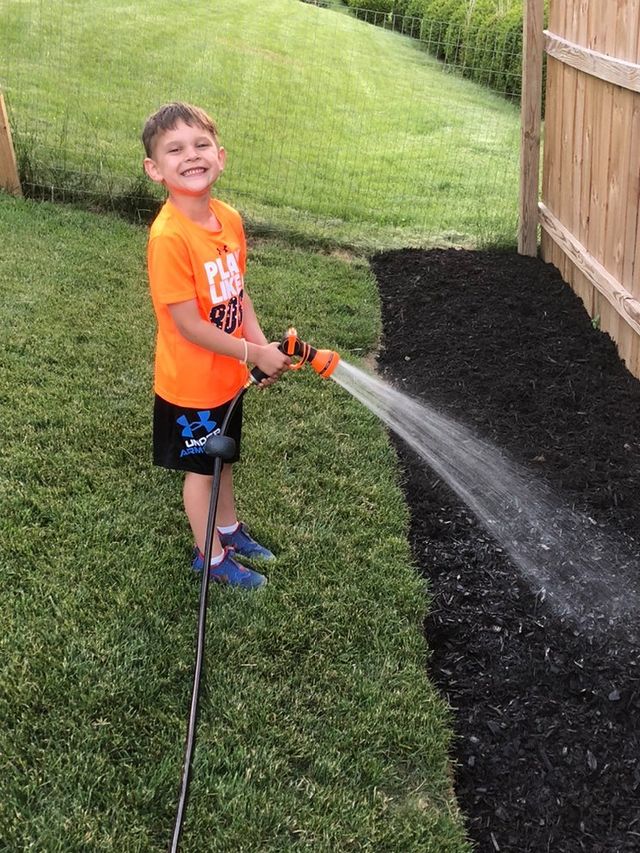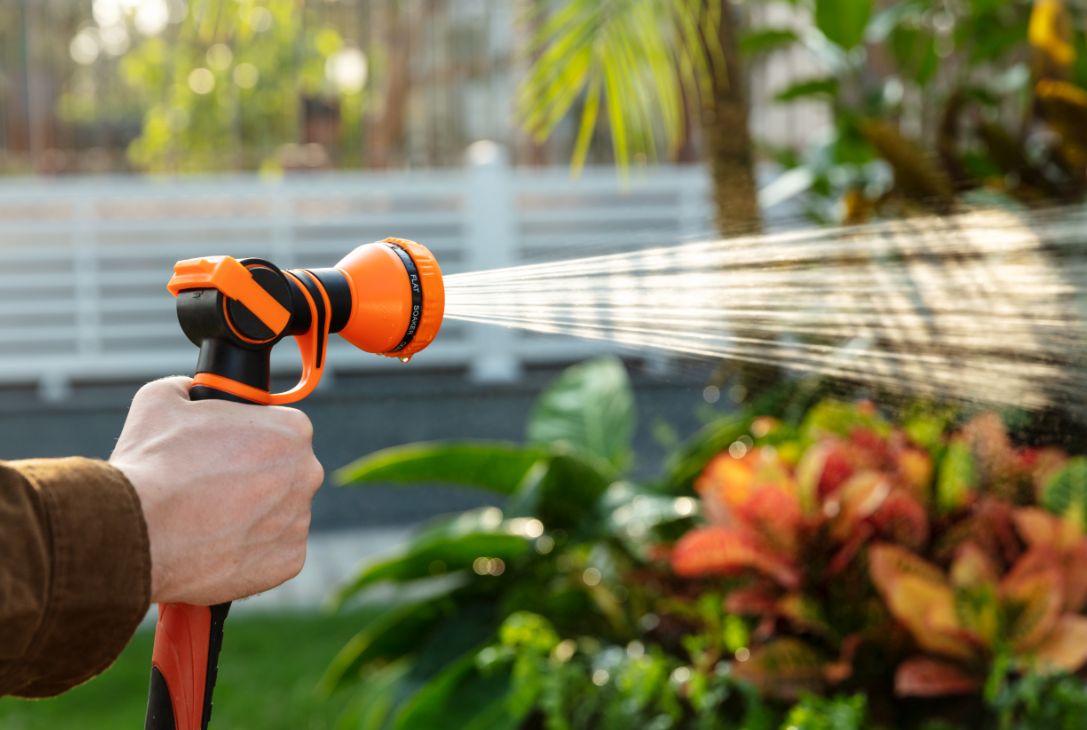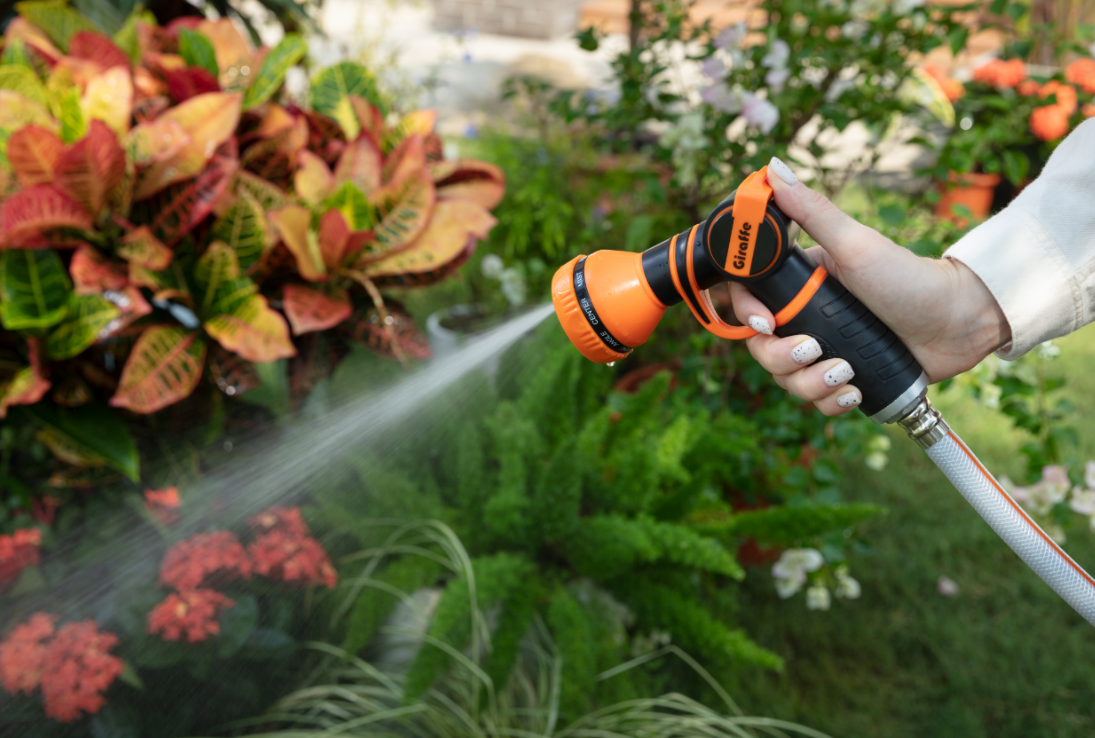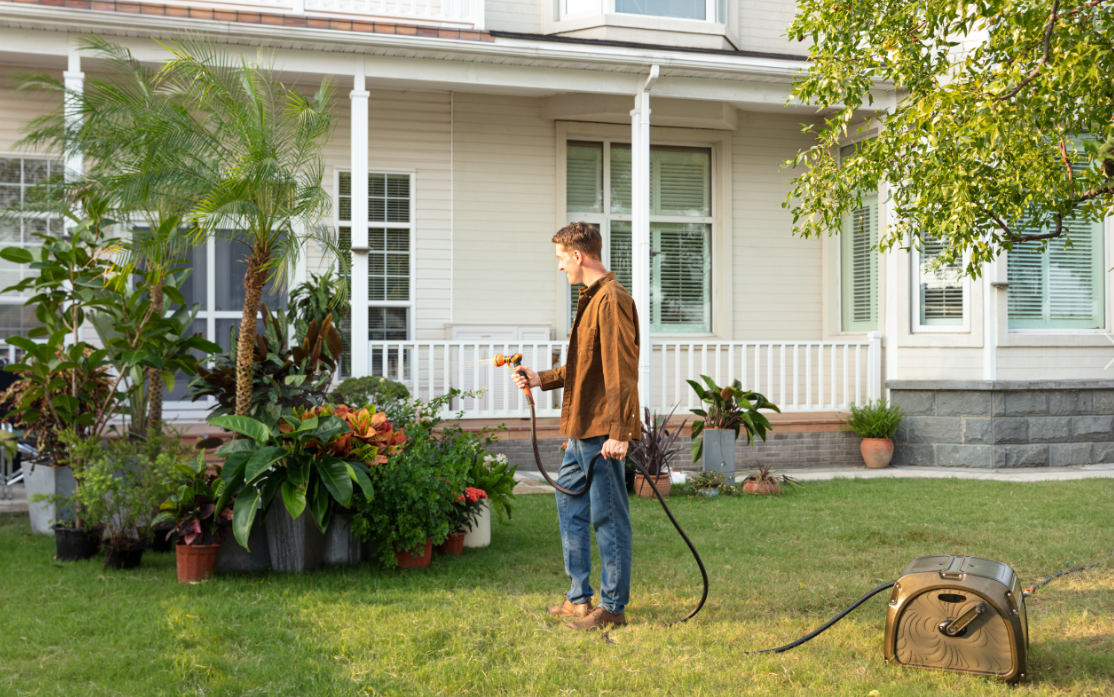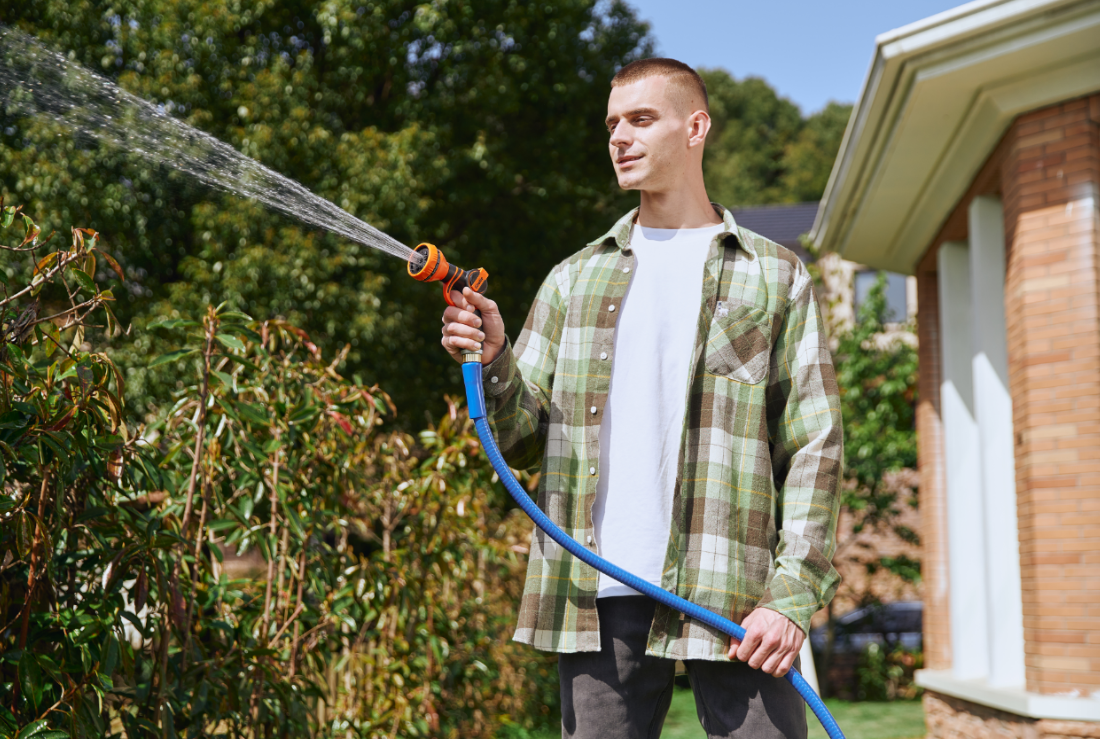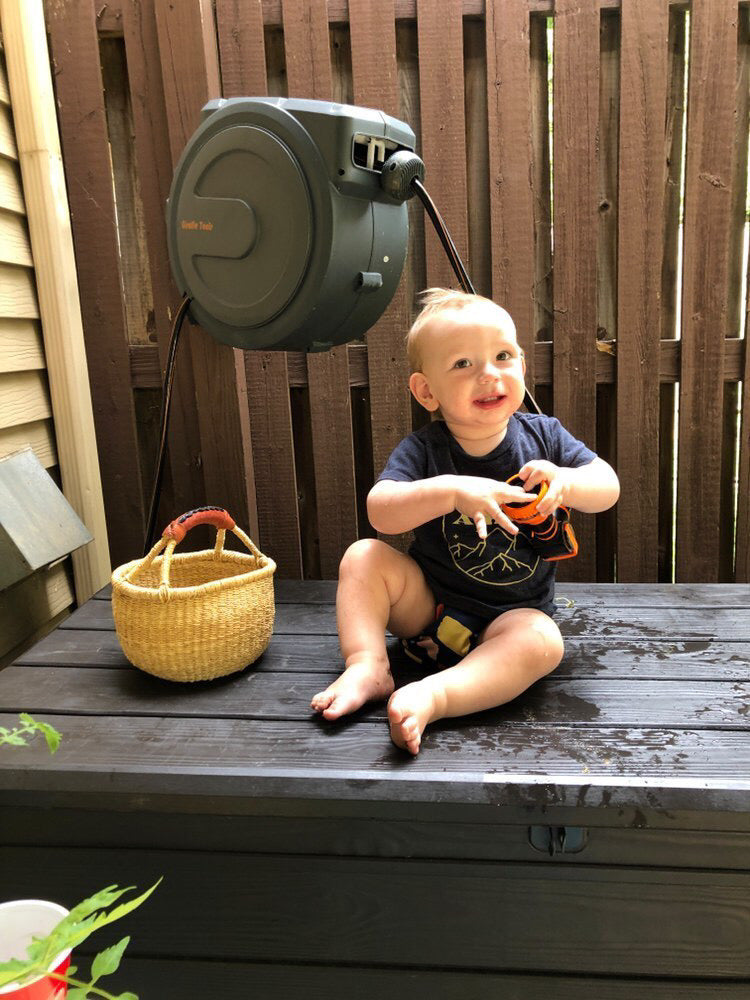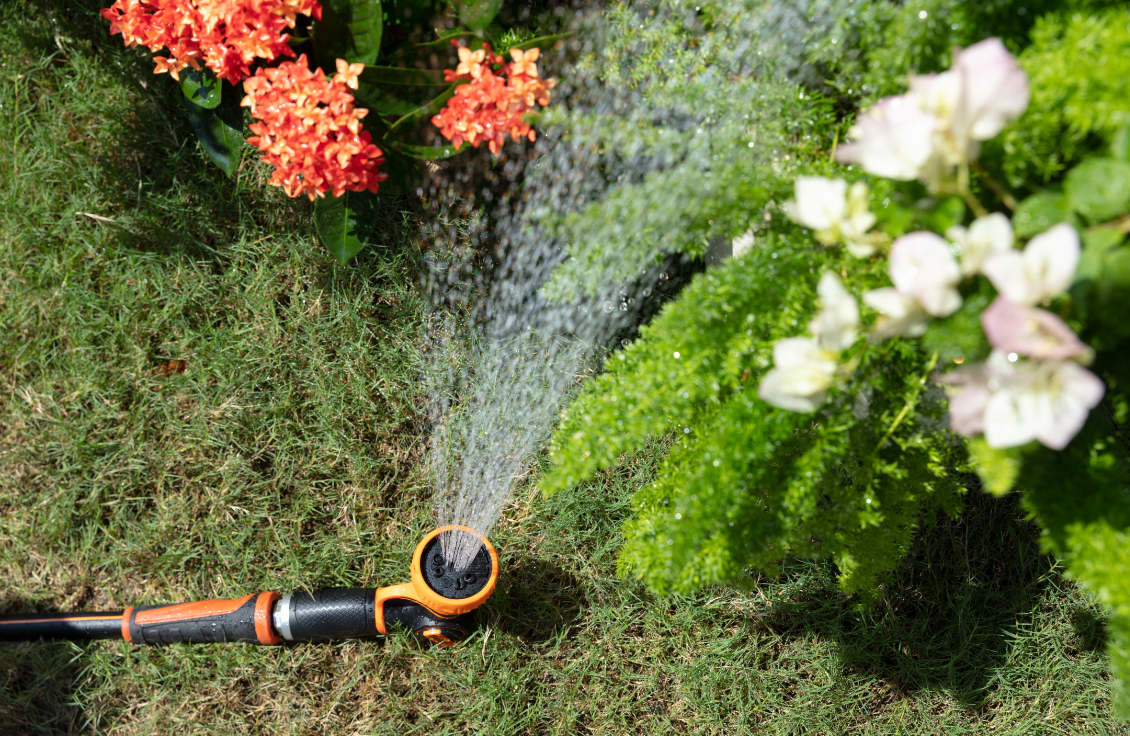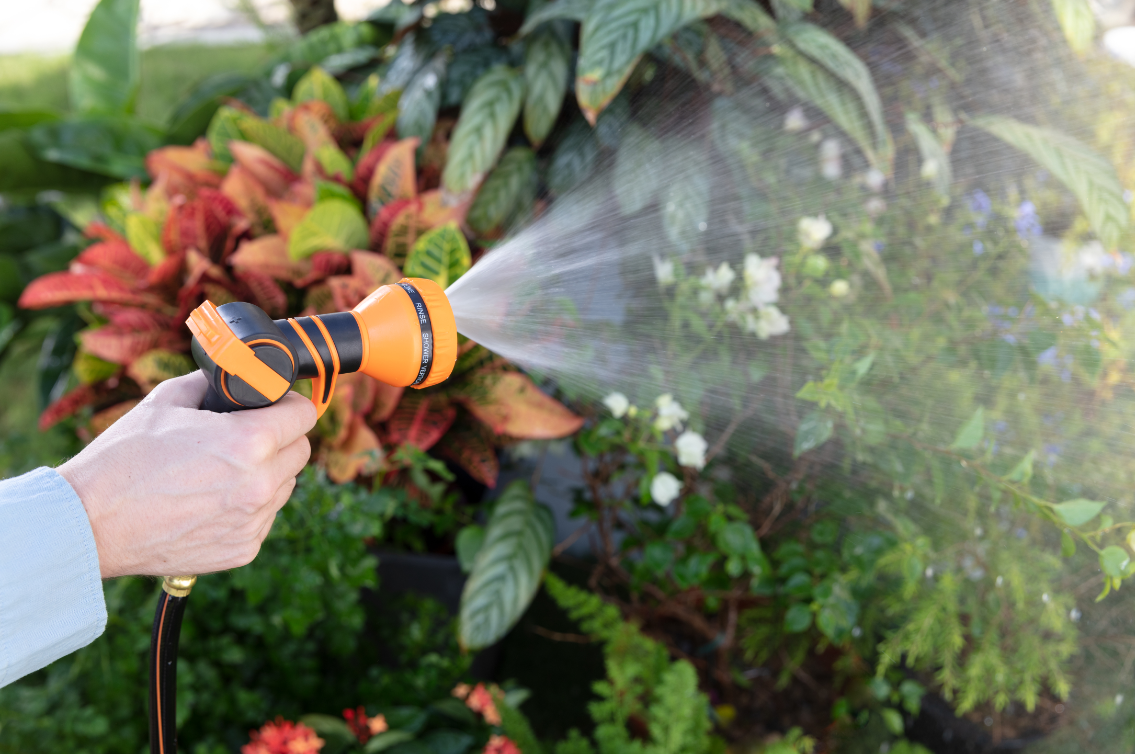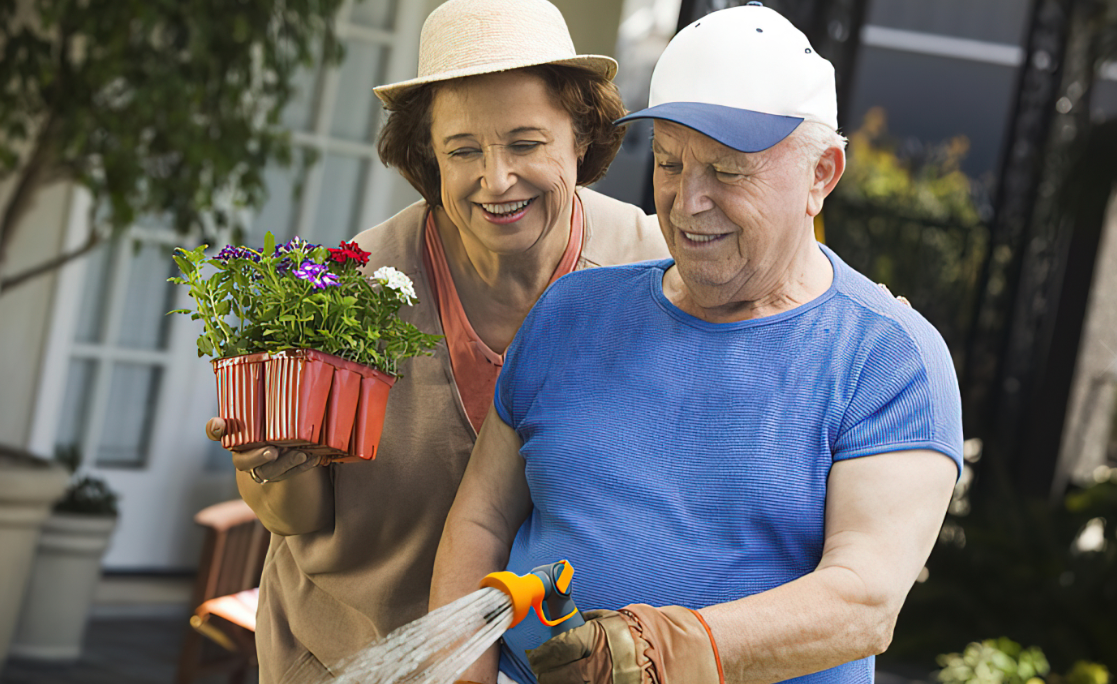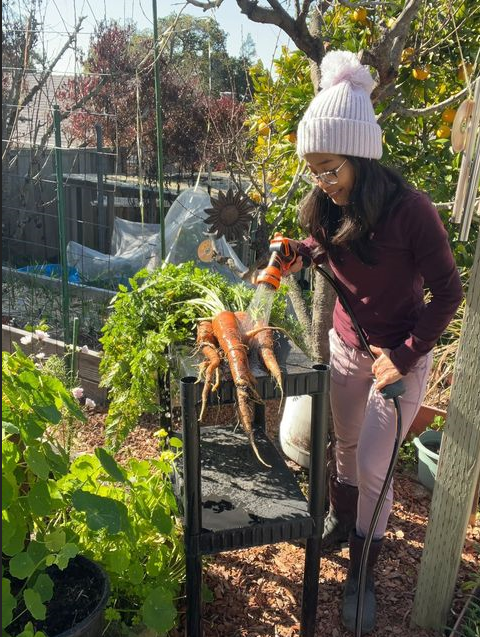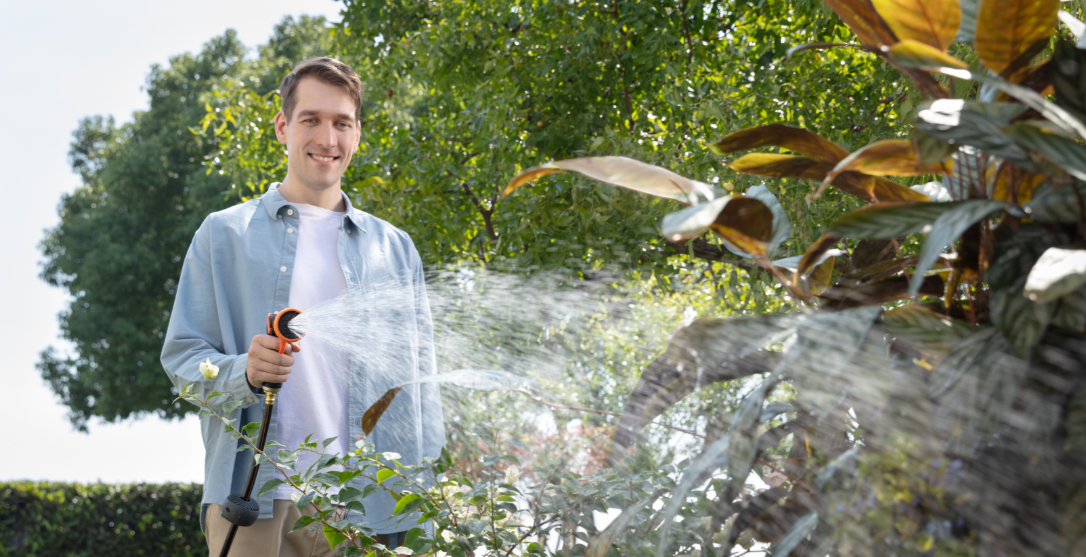 Installation Instructions
We want to assure you that the installation height does not have any impact on the performance of the machine. However, it does affect the comfort level for the buyer during usage. With that in mind, we sincerely recommend installing the machine at a height that is suitable for comfortable usage. A height aligned with the user's height or at eye level is considered ideal for a pleasant and convenient experience. We genuinely care about your satisfaction and want to ensure that you can use the machine comfortably.
Yes, it can be installed on the hardy plank.
The size of the bolt is M8 x 60mm, and the internal diameter of the plug is 9.8mm. The external diameter of the plug is 12mm. If you have any further questions or need additional information, you can download the product manuals from the respective product page on our website. Alternatively, you can directly contact us, and we will be more than happy to assist you.
The spacing of the mounting bolts is as follows: The lengthways distance is 6.93 inches (176mm), and the widthways distance is 2.677 inches (68mm). From the center of the width to the center is 68mm, and from the center of the height to the center is 175.5mm. Please ensure that the mounting bolts are aligned accordingly to securely mount your hose reels.
The tension of the coil spring cannot be loosened because it is necessary to support the water hose. Please do not attempt to loosen it as it can be very dangerous!
Yes, the nozzle on our garden hose reels is replaceable. And you can buy standard nozzle from official channels for replacement. Please read the instructions before using and use original accessories if possible.
The leader hose can be changed, but the long hose can't.
Maintenance Issues
We sincerely recommend customers to place the machine body indoors or in a shaded area to avoid fading. While our machine body is made with durable PP casing, prolonged exposure to sunlight or extreme weather conditions can still have an impact on its lifespan. Therefore, to ensure the machine's long-term usage, we strongly advise purchasing a compatible protective cover, especially when placing the machine outdoors. The protective cover provides an additional layer of protection, preventing fading and potential damage from external factors. We are committed to providing our customers with the best products and services, and we hope you understand our recommendation and choose the optimal environment for your machine.
We highly recommend buyers to take the following precautions to ensure the safe storage of the machine during winter:
Please make sure to thoroughly drain the water from the machine to prevent freezing in cold weather. This will help protect the internal components and avoid potential damage.
It is strongly advised to disassemble the machine and store it indoors. Storing the machine in a sheltered and temperature-controlled environment will provide extra protection against extreme cold temperatures and ensure its longevity.
Additionally, we recommend purchasing a compatible protective cover specifically designed for winter storage. This cover will provide an added layer of insulation and shield the machine from any potential damage caused by snow, ice, or harsh weather conditions.
We genuinely care about the longevity and performance of your machine, and these storage suggestions will help safeguard it during the winter season.
More Details
The hybrid blend of polyurethane, PVC, and rubber allows the hybrid hose to be extremely flexible and durable, even in frigid temperatures.
The 5/8-inch hose tends to have stronger pressure compared to the 1/2-inch hose. However, it is important to note that even the 1/2-inch hose can still provide sufficient water pressure.
To ensure tangle-free and smoother retraction, we have opted for a slightly thinner material for the hose reel. However, rest assured that this does not compromise its durability or sturdiness during usage. Buyers can have complete confidence in the reliability of our product.